Learn How To Niche Your Health Coach Biz the RIGHT WAY PLUS LASER-FOCUSSED HOT SEATS.
"FIRST EVER: LIVE HOT SEATS HELPING TO CRAFT YOUR SIGNATURE NICHE BIZ ONLINE AND OFFLINE"
Join me LIVE November 15th
@ 7pm EASTERN TIME.
[ec id="2″]
SAVE MY SPOT!
PLUS RELEASE OF THE WINTER DONE FOR YOU PROGRAMS.
Learn how to monetize your NICHE MESSAGE with an online or offline funnel that is built with soul, intuition and you know will help your clients or potential clients.
FEATURING THE EXCLUSIVE ALL NEW RELEASE OF THE WINTER DONE FOR YOU PROGRAMS for health coaches and Wellness Professionals INCLUDING: Ketogenic Recipe Opt-in, Gut and Sugar Challenges, 4 Month Program for 1-1 or group, A New You 21 Day Weight Loss Program, Winter Grain Free Detox & Clean Eating Program and more….
Join me for an opportunity to get laser-focused coaching + a VIP code for your biz. Ask me anything. Pick my health coach biz brain.
NAILING DOWN YOUR NICHE
This is the #1 reason why most coaches are not making money. STOP being one them NOW!
LEARN HOW TO CREATE MULTIPLE MESSAGES FOR YOUR NICHE
You need to have multiple messages for your niche so you can hit at the heartstrings of every single prospect.
LEARN HOW TO CREATE YOUR SIGNATURE NICHE FUNNEL AND MONETIZE YOUR STORY  IN YOUR NICHE SPECIFIC ONLINE AND OFFLINE BUSINESS.
Once your passion and business align – making money and profits become second nature.
LIVE RELEASE OF THE NEW WINTER DONE FOR YOU PROGRAMS
Be part of the Live Release of my new Winter Done For You Programs! You do not want to miss this!
VIP BONUS & GIFTS
Grab the Sales Funnel Kit, Worksheets & Videos on HOW TO MAKE 65K, 85K, AND 100K Plus a VIP 20% Code to use on the Done For You Programs to Rock your Business.
I exceeded my goal in just the first week!
"There is no failure during this process, just lessons to be learned. Last season was my first. I did 2 group sessions and had a lot of success. I exceeded my goal in just the first week! This season, I tried launching DIY and while I had a handful sign up, I did not get the response I was looking for. What did I learn? The people in my niche are PROCRASTINATORS!!!! Lol. They need me to tell them EXACTLY what to do and when to do it. If left it up to them, they will never get it done. Therefore, I am relaunching next week with a specific start date. Hopefully, the fear of missing out will get them signing up. Moral of the story: if something isn't working for you, try something else."
Cristin Wood
Hey, I am Rach. I am so glad you are here, I made all the mistakes. It took until my 3rd year of business to rock 6 figures in a way that felt right plus aligned with my true purpose. Let me save you the pain I had making 13k the first year and 27k the second year. Are you struggling with:
Not getting people to even opt into a freebie

Not knowing how to use your story to grow your business

Not getting clients and feeling defeated and sad

Choosing the niche that worked for somebody else but does not align with you
STOP THE MADNESS.
GET ON THIS LIVE WEBINAR WITH HOT SEATS SO WE CAN BUILD THE RIGHT BUSINESS.
LEARN HOW TO CREATE A BUSINESS THAT SPEAKS TO YOUR NICHE'S NEEDS.
Speak to your ideal client with the right message so they ACTUALLY want to HIRE YOU.
Don't be one of the thousands NOT making money because….
#1. Your niche is not super clear and vague.
#2. You don't really know WHO you are talking to.
#3. You don't have multiple messages for your niche and sub-niche.
#4. You are focused on cookie-cutter niche marketing methods that are not getting you any results.
After this webinar, you will. . .
Know the difference between Niche and Message.

Know how to message to the different pain points and personalities in your Niche.

Know how to choose the right opt-in freebies, workshops, programs (online or offline, and how to craft a Work with Me page that aligns with your story and core beliefs in health and wellness.

Know the framework of a health and wellness funnel (a.k.a the trust and authority building process) with clarity, conviction and, authenticity.
I am also releasing the Winter Done  For You Collection, live on the webinar!
Such great results… they want to keep going!
"I have to thank you again. I started my practice in January with about 6 clients enrolled in a 6-month program. I've added more clients through my signature programs (which YOU totally helped me with), BUT what I am most impressed with is that of my first 6 clients, 5 of them signed on for another 6 months with me because they had such great results…they want to keep going. The testimonials I have received from them brought tears to my eyes. That alone makes me LOVE this work. So thank you again for all you do xoxoxo"
Natalie Dick
STOP GOING IN CIRCLES TRYING TO SELL PROGRAMS THAT DO NOT SPEAK TO YOUR STORY OR CLIENTS.
ASK ME ANYTHING ON THIS LIVE WEBINAR SO WE CAN CRAFT THE IDEAL FUNNEL FOR YOUR BUSINESS: LASER-FOCUSSED HOTS SEATS CRAFTING YOUR BIZ.
Just Click The Button Below
It's happening on Thursday, November 15TH
@ 7PM EASTERN TIME.
[ec id="2″]
REGISTER NOW – IT'S FREE!
P.S. This gem will be recorded, but you MUST be on the live webinar if you want the bonus gifts and exclusive coupon code!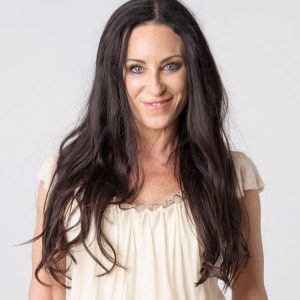 My name is Rachel A. Feldman.
I am a kick-ass business coach for health and wellness professionals, who are sick and tired of having businesses that do not attract the ideal client or when they do, they do not have a system to teach them. I help them define niche, story, backstory, a system, and a leak-free business sales funnel. I had my own health struggles that lead me to be a health coach and then organically became a biz coach after my struggles and mastered my own leak free business funnel system. I went from making 13k to 6 figures by year 3 and now I am proud to say, I rock a business that feeds my soul, my spirit and my family.
Thank you, Rachel Feldman, for over-delivering and giving me the foundation to change lives and my business.
"I just wanted to share a success story with those of you that are holding back from getting your program out there in hope that it will inspire you. I expanded upon the 28-day program and added videos to it and a bonus detox to go with it. I have been selling this as my high-end online product and so far have made $7000 Aus in sales (this doesn't even include the detoxes that I also have sold separately) this has completely transformed my business and time freedom. I heard recently that most coaches barely make $10000 in their first year so it's pretty awesome that I have been able to make that in just online products.
Thank you, Rachel Feldman, for over-delivering and giving me the foundation to change lives and my business.
The feedback I have received from my ladies that have transformed their lives is awesome!! I am so grateful for you."
Belinda Whalen
IMPORTANT NOTICE: Your use and purchase from this site signifies your agreement with my Terms & Conditions and Product Disclaimer. If you do not agree with my Terms & Conditions and Product Disclaimer, please do not buy this product and close this website.
Learn How To Niche Your Health Coach Biz the RIGHT WAY! (Without Hustling) 2018 by Rachel Feldman is licensed under a Creative Commons Attribution-NonCommercial-NoDerivs 3.0 Unported License. RE-SALE OF ALL PROGRAM MATERIALS IS PROHIBITED.
Copyright © 2018 Rachel A. Feldman