Learn How to Niche Your Signature Health Coach Biz Online and Offline
Health Coach 6 Niche Webinar Series. LIVE Q + A. HOT SEATS.
Let me help you plan your Health Coach Business, so you never feel overwhelmed.
YOUR HOST:
Rachel Feldman
WHERE:
Your Computer
WHEN:
Starting Nov 16th, 2018
DON'T MAKE THE SAME MISTAKES MOST COACHES ARE MAKING:
Spending a ton of money boosting a Facebook post featuring your Opt-in freebie but not getting sign ups or converting clients. (Money wasted!)
Sending newsletters focusing on the recipe of the month and expecting clients to hire you without sharing niche specific topics. (Boring!)
Blogging about topics that have nothing to do with your potential client's pain points and expecting them to buy from you. (Confusing!)
Spending hours on Instagram, Snapchat or Periscope because every other coach is doing it. (Time-suck!)
Why join me?
During this live webinars, we will work together
Join me for 6 webinars:
Webinar #1: The top 3 Done-For-You Programs you can use to build a membership like Health Coach, Katrina.
Webinar #2: How to craft a 3-tier work with me page using a program like the 4 month reboot.
Webinar #3: How to run an offline group and how to pitch to a JV partner (here are my 5 Done-For-You Programs suggestions)
Webinar #4: 7 Steps to launch a new year's detox, clean eating or weight loss program.
Webinar #5: How to launch a free or paid workshop using the Done-For-You Programs.
Webinar #6: How to take your niche's pain points and turn them into profits: learn how to customize any Done-For-You Program to fit your niche, your message, and their pain points.
YOU + ME = WORKING YOUR BUSINESS
Join me for the webinars where I reveal the secrets and strategies that worked for my clients and clients (1-1 and online).
Get ready to…
Make money without endless hours chained to your desk. I created niche specific programs for rockstar coaches like you. Now let me help you choose your signature business and work smarter instead of harder.
Easily market yourself using done-for-you programs and content that will save you time and stress. I'm talking emails, blogs, social media posts, opt-in's, webinars, recipes, and full-blown short and longer committed programs- DONE.
Get paying clients using the programs I created for my own business. Build a profitable and sustainable business, spend more time selling your programs and booking strategy sessions, and building a signature business instead of writing content or creating power points.
Got questions, health coach?
I've got every answer.
LET'S DO THIS TOGETHER. JOIN ME LIVE AND LET'S CRUSH OUR GOALS FOR 2019.
SIX WEBINARS
Everyone who attends gets a sweet discount plus the chance to get some amazing bonuses.
Are you in? Yell yeah!
I have run 5 different groups now and nearly 200 participants
[Through the Rockstar Package] I have learned so much about detoxification, about how our body works, about so many people and their own personal stories, and most of all about myself. It has been life changing. I have run 5 different groups now and am approaching nearly 200 individuals who have participated in the program.

Heather Larson
I hosted my first webinar and had over 50 people register!
I am so thankful that I took a leap a faith……and invested in this program. I was nervous initially because I have purchased other programs that weren't user friendly and ended up being a waste of money. I purchased the Rockstar package and started with the "Detox is Easy," powerpoint. I used it to host my first webinar and had over 50 people register! Using Rachel's advice I added information about the cleanse at the end and had several people register immediately. This was not only my first time running a cleanse but my first time ever running a program as a health coach.
Cristine Candice
Who am I to teach you?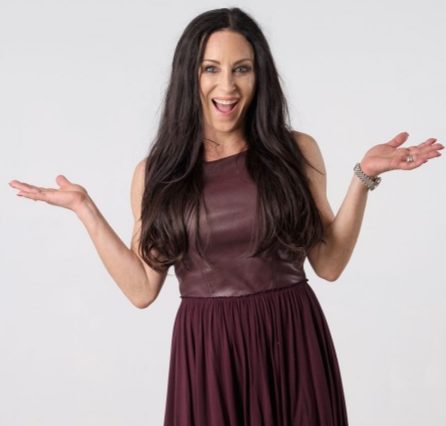 I'm Rachel Feldman, former Health Coach turned Business Niche Success Launch Coach, and also – your new best friend in the business.
I'm the bold, brazen creator of the Health Coach Done For You Programs. I graduated from the Institute for Integrative Nutrition in New York City, Wild Rose Natural College of Healing, the International School of Detoxification and Natalia Rose Advanced Detox Certification Training. I've been featured in Florida Man and Woman magazine, Mind Body Green, Williams & Sonoma blog, Ripe & Ready, The Huffington Post, Thrive Global, among others. I am also a featured business educator at the Hippocrates Health Institute.
For years I struggled with chronic health issues, and while digging into the cause of my health struggles, I discovered the power of clean eating and detoxing. Clean eating and detoxing became the foundation for my health transformation, and also the core of my health coach practice and the Done For You Programs. After building my health coaching business from bare bones to six figures, I expanded my mission to help new coaches follow suit and create their thriving success. I created these programs for health coaches so they could spend less time creating and more time coaching clients.
To date, I've helped over 8,500 coaches finally turn a profit, book more clients, and sell out programs of their own. I am beyond passionate about creating a world with less sickness and more happiness, whether I'm behind the scenes helping other health coaches spread their message and their work with the Done For You Programs or coaching clients how to launch the programs and their business successfully. Even though I'm always on the go, teaching, speaking on podcasts and summits, I always make time for a green smoothie, chocolate at noon, and a cuddle session with my hubby and kids.
IMPORTANT NOTICE
Your use and purchase from this site signifies your agreement with my Terms & Conditions and Product Disclaimer. If you do not agree with my Terms & Conditions and Product Disclaimer, please do not buy this product and close this website.
Build your Business like a Health Coach Pro 2018 by Rachel Feldman is licensed under a Creative Commons Attribution-NonCommercial-NoDerivs 3.0 Unported License. RE-SALE OF ALL PROGRAM MATERIALS IS PROHIBITED.
© Rachel Feldman and Rachel's Wellness, 2014-2017. Unauthorized use and/or duplication of this material without express and written permission from this blog's author and/or owner is strictly prohibited. Excerpts and links may be used, provided that full and clear credit is given to Rachel Feldman and www.rachelafeldman.com with appropriate and specific direction to the original content.