Hi, I'm Rachel A. Feldman
The keys to EVOLVING your HEALTH BUSINESS are now within reach. All you have to do is take the plunge.

We have seen health experts make many mistakes in their business. But it's not their fault. You see, most of us expect to roll out of graduation ready to make big bucks with our life-changing knowledge. . . After all, we worked hard for it.
But it isn't that easy. . . You've probably already found that out the hard way.
01
Mistake #1
You spend hours and hours creating your signature program (because that's what you saw the girl next door do) instead of building your presence and authority.
02
Mistake #2
You spend hours and hours researching best practices when it comes to your online health business. Whether you are a nutritionist, wellness coach, or life coach, etc. this applies to all of us in the online space, it's called the shiny object syndrome.
03
Mistake #3
You spend dollars after dollars on the next course, hoping that THIS is the course that will take your business to the next level. Only to realize that just like in school, they don't teach you the "SECRET FORMULA" the missing success driver – the only a few have actually obtained.
We want to get to know you – what your needs are and how you are meeting them in your business. STOP and ask yourself this honest question…

Do you really know what phase you are on?
Health Coaches Who Are

Starting Out
If you are just starting out and need help to figure out how to rock your business without feeling overwhelmed we recommend that you have:
1-3 Optin Freebies that you can place in your homepage, blog page and all over social media. You need to test your market and attract your ideal client.
We also suggest having 1-2 signature workshops – Niche, Niche, Niche down – if you work with people with autoimmune issues, you can hyperfocus on cleansing, IBS, gut, etc.
You should also have a gateway (non-committal) program – a low cost, short program that can be used for a single session. Think "A GET TO KNOW ME" program that delivers amazing results.
Health Coaches Who Are

Upleveling
In the Up-leveling phase you may need the following tools to really rise to your full potential:
1-3 Funnels. You may now have three niche sub-groups or you may be thinking about memberships programs. For example: autoimmune – digestive issues, cleansing, hormonal. In this stage now you are polarizing your business.
You have started to build an amazing tribe of fans and clients but need more time to get them to throw money at your fabulous programs.
Health Coaches Who Are

Thriving/Automating
If you are just starting out and need help to figure out how to rock your business without feeling overwhelmed we recommend that you have:
In this phase – You know what you need. You've realized it after many trials and errors: YOU WANT TO SAVE TIME AND MONEY.
You may be starting, you may be in the "Up-leveling" process, you may be expanding…
Wherever you are in your HERO JOURNEY – I've created systems for it, workshops, and a la carte programs too because at the end of the day you don't HAVE TIME.
People don't buy Programs THEY BUY YOU.
Which is is why we help you nail down your niche signature business so you actually get hired —
This is the best gift we can give you:
The Gift of Time

– Time for you to focus on presenting yourself to the world.
STOP spending time and money on courses
Maybe you didn't hear the good news. I built my business from 3.5 half years without a VA.
Working locally, finding clients through social media and YOUTUBE getting international clients and building the life I've always wanted for me and my family.
IF YOU ARE READY TO TAKE SUCCESS BY THE STORM AND START SAVING YOUR TIME, ENERGY, MONEY, AND SANITY THEN YOU ARE IN THE RIGHT PLACE!
Click here to build your signature business
If you need to schedule a FREE session with me to fully understand where you are in your journey – NO PROBLEM! DO IT TODAY – CLICK HERE
BUILD YOUR BUSINESS LIKE A WELLNESS PRO!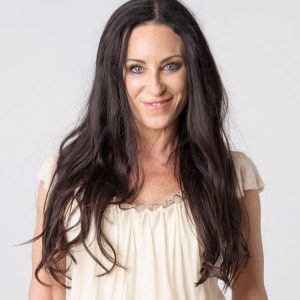 My name is Rachel A. Feldman.
I am a kick-ass business coach for health and wellness professionals, who are sick and tired of having businesses that do not attract the ideal client or when they do, they do not have a system to teach them. I help them define niche, story, backstory, a system and a leak-free business sales funnel. I had my own health struggles that lead me to be a health coach and then organically became a biz coach after my struggles and mastered my own leak free business funnel system. I went from making 13k to 6 figures by year 3 and now I am proud to say, I rock a business that feeds my soul, my spirit and my family.