HEALTH COACH 4-PART NICHE VIDEO COURSE
Nail Your Niche In 4 Simple Steps So You STOP Wasting Money + START Making It Instead
Do you struggle with finding your ideal client?
Are you not attracting the right customer?
Are people not opting into your freebies?
Is your niche too broad and you can't figure out how to narrow it down?
Are you doing free talks, free webinars, FREE everything and STILL no one is signing up for anything?
YOU GET ACCESS TO THESE VIDEOS PLUS THE CHANCE TO WIN PRIZES!!!
Day 1: How I Built My $6-Figure Niche-Based Business (& How You Can, Too!)
Day 2: How to Nail YOUR Niche in 10-Minutes (Without Overthinking!)
Day 3: How to Use YOUR STORY to Build Your Brand & Your Following
Day 4: How to Use Your Niche to Nail Your FUNNEL (Including Freebies)
BONUS Day 5: Learn how a successful coach niched her biz like a pro
PLUS, my signature handouts for each video PLUS HOT SEATS  for on the live calls
By the end of the video course, you will know how to nail down your niche and craft the Signature Business that aligns with you:
Rock your message like a pro so people will engage, buy and sign up for all your services and goodies.
Define your ideal your clients' locations, where they hang and how to hyper-focus your message to attract them!
Create irresistible messages that will have your email list and your pockets growing exponentially.
Assess your current niche to see if you are on the right track when it comes to building a profitable business.
Identify in detail the characteristics and the pain points of your ideal client avatar so that you can find the PERFECT CLIENT FOR YOUR BUSINESS.
GRAB YOUR SPOT NOW AND NAIL DOWN YOUR NICHE.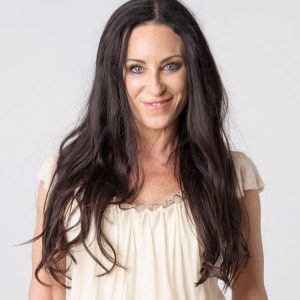 My name is Rachel A. Feldman.
I am a kick-ass business coach for health and wellness professionals, who are sick and tired of having businesses that do not attract the ideal client or when they do, they do not have a system to teach them. I help them define niche, story, backstory, a system and a leak-free business sales funnel. I had my own health struggles that lead me to be a health coach and then organically became a biz coach after my struggles and mastered my own leak free business funnel system. I went from making 13k to 6 figures by year 3 and now I am proud to say, I rock a business that feeds my soul, my spirit and my family.
IMPORTANT NOTICE: Your use and purchase from this site signifies your agreement with my Terms & Conditions, Privacy Policy and Product Disclaimer. If you do not agree with my Terms & Conditions and Product Disclaimer, please do not buy this product and close this website.
4 PART HEALTH COACH NICHE COURSE by Rachel Feldman is licensed under a Creative Commons Attribution-NonCommercial-NoDerivs 3.0 Unported License. RE-SALE OF ALL PROGRAM MATERIALS IS PROHIBITED.

Copyright © 2019 Rachel A. Feldman | Wellness Business Solutions In A Box. All Rights Reserved.