HEALTH COACH & WELLNESS Sales Funnel
THE MOTHER OF ALL WELLNESS FUNNELS IS RIGHT HERE!
This is for YOU Fitness Coach, Nutritionist, Health Coach, Wellness Coach, Personal Trainer, Herbalist – WELLNESS PROFESSIONAL ROCKSTAR!
IT'S TIME TO TURN YOUR DREAMS, YOUR CALLING, YOUR LIFE MISSION, INTO A MONEY MAKING MACHINE THAT WORKS WHILE YOU SLEEP.
You got the freebies, you got your message, you got your doors open for business and yet you are struggling with getting clients INSIDE.
The problem is NOT YOU – You are missing the blueprint that most people are not getting.
It's time to get ahead of your competitors by downloading these delicious, wallet-fattening, bonuses:

Bonus #1: Optin Freebie – Kick Sugar Cravings to the Curb > A beautifully designed 10 page guide you can provide your leads free value all the while increasing your credibility as a rockstar coach.
Bonus #2: Optin Page & Thank You Email > An irresistible optin page written by my fabulous copywriter that will vacuum in email subscribers and grow your email list while you sleep PLUS and Thank You Email that will help you break the ice with your new prospects right after they sign up for the freebie!
Bonus #3: Blog and Newsletter > One Blog post
Bonus #4: FB Image > Beautiful FB image created by my graphic designer so you can promote your new optin freebie like a pro!
Bonus #5: Promo emails for the program > 6 pre-marketing emails that you can use to promote your paid program/membership/1-1 sessions to your new email list subscribers right after they get their gorgeous freebie.
Bonus #6: How to Promote an Ebook > This is the blueprint I used to grow my 6 figure health coaching business. I will take you step by step on how to approach this super important phase of your marketing.
Bonus #7: Launch SOP for Freebie Funnel > A guide that will shed the light on how to launch a Freebie Funnel like a boss. This will help you start gaining traction online and start growing your tribe while you sleep!
YOU ARE GETTING A COMPLETE WELLNESS FUNNEL WITH ALL THE BELLS AND WHISTLES –

<<$2975 VALUE>>

STRAIGHT INTO YOUR INBOX!
ARE YOU READY TO CAPTURE LEADS, CONVERT THEM INTO CUSTOMERS, AND BOOK OUT YOUR PRACTICE ON AUTO PILOT?
My name is Rachel Feldman and I'm here to teach you all of my secrets to rockin' a healthy, empowered business and reclaim your bad ass-ness with a simple system that aligns with your heart and soul and your business. You can have the freedom, the business, fulfill your mission and help the world all at the same time. You deserve it, the world needs YOU!
It's time to start closing deals, wellness professional, You have a message, you have a vision, a unique gift and story that needs to be put out to the world.
Stop running around in circles trying to figure out how to market your biz.
THIS IS THE MOTHER OF ALL WELLNESS FUNNELS.
I USED IT TO TRANSFORM MY HEALTH COACHING BUSINESS INTO A PROFITABLE PRACTICE AND IT ALLOWED ME THE FREEDOM TO SPEND TIME WITH MY FAMILY AND LIVE A LIFE I TRULY LOVE.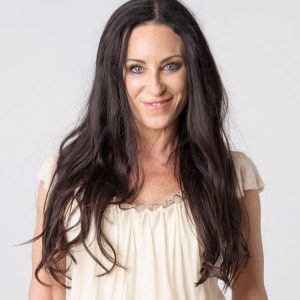 My name is Rachel A. Feldman.
I am a kick-ass business coach for health and wellness professionals, who are sick and tired of having businesses that do not attract the ideal client or when they do, they do not have a system to teach them. I help them define niche, story, backstory, a system and a leak-free business sales funnel. I had my own health struggles that lead me to be a health coach and then organically became a biz coach after my struggles and mastered my own leak free business funnel system. I went from making 13k to 6 figures by year 3 and now I am proud to say, I rock a business that feeds my soul, my spirit and my family.
IMPORTANT NOTICE: Your use and purchase from this site signifies your agreement with my Terms & Conditions, Privacy Policy and Product Disclaimer. If you do not agree with my Terms & Conditions and Product Disclaimer, please do not buy this product and close this website.
Health Coach Rockstar Sales Funnel Gift by Rachel Feldman is licensed under a Creative Commons Attribution-NonCommercial-NoDerivs 3.0 Unported License. RE-SALE OF ALL PROGRAM MATERIALS IS PROHIBITED.

Copyright © 2018 Rachel A. Feldman | Wellness Business Solutions In A Box. All Rights Reserved.