Complete Done For You 4 Seasons Detox Package
The Membership Mega-Booster Your Clients Need
For every health coach who wants to create a high-impact online presence, offer seasonal detoxes all year, and retain your ideal client relationships!
As the originator of the Detox Programs for Health coaches, we've finally put together a complete done-for-you year round detox system. This funnel system includes everything to host a rockstar detox that brings your clients astounding results while offering you everything you could ever need to launch and effectively coach your clients through a detox program. 
We're including social media launch packages, expertly written sales pages and email campaigns, and beautifully designed graphics. And, that's just the surface …
The 4 Season Detox is baseline program EVERY COACH NEEDS in this world of chronic illness and toxic overload. Every person I know could use a detox –– because we don't have a world filter for toxins. We are under mass exposure to airborne toxins, household toxins, and food toxins. We have to fight to stay healthy, and your clients need you to take them from toxic overload to strong and immune before the 5G network takes over.
Here's the scoop: The only person that can educate them on WHAT, WHY, and HOW is Y-O-U.
It's your time to show up like the Rockstar know-it-all coach you are by showing them that the only way to combat autoimmune, chronic illness, weight gain, hormonal imbalance, skin issues, gut sensitivity, and fatigue is through detoxing at least four times a year. 
If you're going to grow your business exponentially, you need:
opt-in freebies to build your list of potential clients
fresh content for your blog to share what you know
email support sequences to maintain client and coach trust
designer e-book covers because you deserve to look like the pro you are
pre-written sales page copy to help your business thrive with sales
recipes and meal plans for your clients that work with any diet
graphics for social media to help you get news feed stopping visibility
scripts for live events like workshops, webinars and livestreams to show off your knowledge
IT'S TIME TO BUILD YOUR THRIVING, PROFITABLE HEALTH COACHING BUSINESS ONLINE OR OFFLINE WITH 14-DAY SEASONAL DETOXES SO YOU CAN HAVE THE FREEDOM AND IMPACT YOU CRAVE.
Our detoxes are built to impact. They are the perfect length of time to actually get your clients major results, build your client/coach relationship, and give your business customer retention. Our detoxes are 14 days, based on the elimination diet, and are allergy and family friendly. These same detoxes have helped thousands of people worldwide to lose toxic weight, go from dry skin to glowing, and restore their gut balance while ditching cravings for good. 
Our recipes are chef-crafted with the help of Detox Specialist and Business Coach, Rachel Feldman and our team of detox certified and expert coaches. With every detox, you'll also snag four clean eating versions –– and EVERY health coaching business needs one! Sometimes you have to tell people what they want to hear, and then give them what they need. The Clean Eating Versions are PERFECT for detox hesitant clients who really need to reduce their toxic load, but are scared to jump all in. 
No matter your niche, these detoxes are the baseline and foundation your business needs to get your clients back to the basics of eating healthy and eliminating the havoc in their body. This is everything you need to start them on the right track, and mega-boosting your business in the process.
With the Done For You 4 Seasons Detox Package, you'll get all the materials – and support – you need to market and deliver successful group detox programs.
We've been asked to compile the BEST of the BEST when it comes to DETOX, and we've FINALLY done it to bring you the FOUR SEASONS ALL-YEAR DETOX! 
Every health coach needs a BASELINE, a foundation to walk your clients through so they can figure out the ROOT of their PROBLEM. 
THIS.IS.IT. 
THE DETOX & CLEAN EATING SOLUTION.
Now you don't have to worry about planning your next launch because the ENTIRE year of seasonal detoxes is RIGHT HERE. Each season you wait for the next detox launch, eager to get started on the materials, and start bringing in new detox clients… now you don't have the wait. 
This is the BEST, most in-depth FOUR SEASONS DETOX + CLEAN EATING program we've EVER put on the shelves in ALL of our Done-For-You history. 
And, the absolute best part? It's ALL BRANDED for one cohesive, signature professional look AND… it's completely CUSTOMIZABLE! 
That means you can use our generous canva templates to update the look (if you wish) and swap out covers in 1 click (or have your trusted VA do it for you). These covers are so gorgeous and beautiful that they'll fit ANY brand, so honestly, it's not even needed – but you've got options with our editable EVERYTHING files! 
We've done the ENDLESS HOURS of RESEARCH, we've pulled in our most-educated, decorated coaches to bring you FOUR expertly crafted DETOX & CLEAN EATING programs for EVERY SEASON. 
Maybe your ideal client is dealing with:
Bloating

Weight gain

Acne

Poor metabolism

Headaches

Insomnia

Gut issues

Low immune

And more! 
And you're READY to help them by offering… 
4x detoxes in 2020 and beyond! 

A quarterly, seasonally 14-day detox based on the elimination diet! 

A 12-month membership including the 4 detoxes! 

A private 1:1 program! 

Seasonal retreats! 

And more! 
Here's what your business gets with the FOUR SEASONS DETOX & CLEAN EATING PROGRAM:
Imagine having ALL of this …
20 Blogs- (4 in each season) –

Written by a content pro!

8 Opt-Ins- (2 for each season) –

Grow your list or gift your clients!

8 PPTS for workshops – (2 in each season) – Researched and put together for you!
24 Premarketing Emails (6 in each season) – Written by a professional copywriter!
65 Recipe Photos – Gorgeous, professional images!
80 Support Emails – Written by a professional copywriter!
(8) 3D Covers – Look like a pro! 
40 covers (20 clean eating and 20 detox) – Gorgeously designed!
4 Kick off ppts with 4 scripts – Everything you need to support your clients!
4 Wrap ups with 4 scripts – Everything to wrap up with your clients and enroll them into your next program!
4 Sales Pages – Professionally written!
6 Recipe Guides – Delicious recipes for detoxing and clean eating!
At a Glances – 6 detox and 6 clean eating – A simple look at your client's experience!
Food Diaries – 8 (4 detox and 4 clean eating – Give your clients a place for insights!
Handouts – 30 handouts (15 detox and 15 clean eating) – Add them as bonuses, launch as freebies, or educate your clients!
Suggested meals – 10 suggested meals (5 detox and 5 clean eating) – We've made it super easy for your clients!
Welcome Letters – 4 welcome letters – For a warm welcome!
10 Guides (5 detox and 5 clean eating) – In-depth and full of knowledge!
The Ultimate Toxicity Report – Give your clients the knowledge they need to empower their body!
And more
This is the MOST in-depth DETOX & CLEAN EATING program you'll ever find. 
It's 14 days, 4 times a year, and it's DESIGNED to get your clients RESULTS.
It's your one-stop DETOX solution. 
Buy it. Brand it. Launch it.
You'll Get: A Complete All Year Detox System
Take the stress out of creating your ideal detox program, marketing materials, and designer images. With the Four Seasons Detox, you'll get proven detox plans and allergy friendly recipes that will get your clients AMAZING results.
Four Seasonal Detox Guides:
Each one has a step-by-step manual that's chock-full of everything you need to know to help your clients detox in a safe and natural way, plus countless physical and emotional support tools that will beautify their body from the inside out. 
Four Seasonal Recipe Guides:
Packed with scrumptious recipes that will improve digestion, decrease inflammation, and keep your clients feeling satisfied. 
Four 14-Day Guides with Suggested Meals:
This will help your clients stay on track and take the guesswork out of meals during each detox.
Four 14-Day At-a-Glances:
A daily protocol for each one of your detoxes, with easy-to-follow recipes that make this one of the easiest journeys EVER. 
Four Shopping Lists:
Make trips to the supermarket easier than ever, which makes preparing and cooking for the detox a breeze. 
Four Food Diaries:
This amazing and beautiful tool will help your clients keep track of how they're feeling physically, mentally, and emotionally every single season. 
Handouts
Bonus informational handouts with every seasonal detox!
You get everything you need to set up a successful offer to your clients and make money!
SOCIAL MEDIA PACKAGE:
4 Flyers (1 for every season)
Facebook promo posts and tweets for each season
10 Bonus Blogs (can be used for newsletters, blogs, or topics for a livestream
10 Images with health quotes
20 images with Toxin Removal Tips
DONE FOR YOU CANVA TEMPLATES 
Done For You Canva Cover Templates + Video Training by Rachel Feldman
Done For You Canva Membership Image Templates + Video Training by Rachel Feldman
Video Training on how to edit, brand and create your own images using the done for you canva templates.
Newly Designed Covers For Every Season
that bring a polished, professional and GORGEOUS appearance to your sales page!
6 Membership Pre-Marketing Emails to Market the Membership
so you never have to write an ounce of copy or hire a professional copywriter and pay them a pretty penny!
Done For You Membership Sales Page
to sell the seasonal detoxes as an all-in-one detox membership program if you so desire!
You also get our Done for You Membership Starter Package with Copy and Templates™:
How to Craft Your Membership - get ready to plan your membership out in advance - from what content you are going to give and how often you will be releasing it with this easy to use annual content planner. No more scrambling to get content together - you will be a planned out machine ready to blow their minds.
 
Membership Area Content Planner - Layout everything from what you theme will be to what you need to create and who will do it with this incredible content planner. You will never forget another important date or assignment when you put this baby into play.
 
Membership Planning Checklist - do you get that feeling of euphoria by checking things off your to-do list? Here is one made especially for your membership to help you feel accomplished and on track.
Membership Planning Guide
Use this Guide to plan your Membership. Know the hero journey you envision for your clients and plan. A successfully planned membership is the first step for retention and making money
Membership Retention Checklist
Need to know the best way NOT to lose members? Use this checklist to ensure you are giving your members the best experience that they just cannot live without. 
Ongoing Marketing Checklist
Feeling like you need some guidance to make sure you are getting the correct marketing out every month? We know it can get overwhelming but this checklist will simplify it for you - get your marketing on point and everything else is gravy
Sales Page for Membership
So, you know how to craft a sales page, but this is a proven template that is going to take your membership from crickets to an AC/DC concert! Start converting your traffic into sales with this incredible DFY sales page. 
Membership Site Templates
- gain a better understanding of what you membership will look like and what will feel right for you! Learn the best practices to maintain a successful membership, how to find your members and keep them for good!
Sales Process Checklist
taking you from the very start of buying your domain to the set up of your membership and thank you page - this checklist will give you a whole new stress free understanding of what you need to get done to have a successful membership site. 
Final Email Follow up
a complete 7 email sequence you can use to seal the deal and people into your membership.

When You Buy The Four Seasons Detox Done-for-You Program, here is what you can do with it:
Guide your clients through a comprehensive, satisfying detox program based on the findings of detox experts that will jumpstart their immune system before they surrender to the major health effects of toxic overload.
Finally give your clients a nutritious alternative to achieve total body wellness that they'll actually stick to – because it's filled with delicious meals that help them feel healthy, full, and normal again (without dieting).
Sell it as a VIP Membership offering (so easy with all four seasons in one package) or combine it with another VIP program or group coaching sessions for a mega, multi-month total body rejuvenator!
Show the world that you're an expert coach by sharing the blogs, newsletters, and social posts that include the most up-to-the-minute research by leading figures in detox health.
Build your list to the next level using the AMAZING included freebies that have everything you need to promote them from opt-in sales pages, thank you pages, social posts, handouts, and more!
Partner with a local gym, or holistic professional to offer seasonal group detox programs and build your business offline!
Use this in your 1:1 coaching and ground your clients with the proper nourishment they need to take their body back!
Coach, it's time to change your client's body with a seasonal 14-day detox program. That's 56 days a year of detoxing – and that's without repeating the recipes!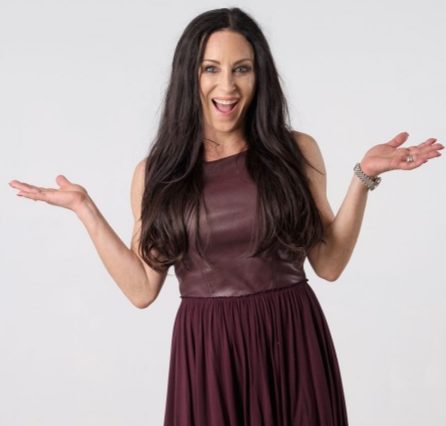 The Four Seasons Detox Program makes it SO easy to show your smarts as the leading expert you are.
You get the complete set of marketing tools & an entire program delivery package for all four seasons when you buy today. It's never been easier to book clients & guide them through a life-changing transformation.
That's because I've been in your shoes, Coach, and I know how impossible it is to balance coaching, creating content, growing your biz, and finding time to enjoy life.
It can get even more complicated after the signature program kicks off and you're still doing everything else in your biz – and trying to find time to make dinner for the fam!
When you buy any content at your health coach biz, this is what you get to help you launch, get clear on build your Rockstar Wellness Business
Access to a FREE COURSE with e-guides, handouts and a 30 day simple launch plan plus 4 videos
Access to a Pre-Launch Checklist
Access to a Resource Guide with information on website hosting, screen sharing tools, webinar hosting, websites, email marketing etc..
Launch Manual – 16 page book helping you to launch your biz without overwhelm
Launch Manual Topics include:
Your Program Overview

Your Program Documents

Your Launch Plan

Know Your Program Details

Program Next Steps

Your Niche Message

Begin to pre-market your program

Edit All Client Files to Make the Program Yours

Pre-Launch Checklist

Opt-In Freebie

Facebook Group

Kick Off Call

Wrap Up Call

Program Emails

Program Sales Page

Setup PayPal button

Create Facebook Event for Marketing

PROGRAM LAUNCH CHECKLIST

POST-LAUNCH CHECKLIST

FINAL TIP

Launch Timeline
The Roadmap: A detailed page explaining the power of a funnel for your business for the new coach or coach upleveling.
A Launch SOP (Standard Operation Protocol) AKA the checklist for launching your freebies or even a webinar.
A Launch timeline to help you plan your launch – online or offline.
Pricing Guide – 10 pages – Pricing suggestions for 1-1 coaching, groups and even memberships with examples.
Tech Tutorials: We want to lessen the overwhelm.
Tech Tutorials Topics include:
How to change covers

How to Create a Facebook Biz Page

How to use Bitly

How to Edit your Table of Contents 

How to use canva

How to Create a PDF from a PowerPoint Presentation 

And more..
Buy it. Brand it. Launch it.
This is how much it would cost for you to create this program
What happens when you buy
I send the materials right to your inbox, and you start editing your done for you program.
Then you share, share and share.
Your Time is now my friend...
My name is Rachel A. Feldman
I am a kick-ass business coach for health and wellness professionals, who are sick and tired of having businesses that do not attract the ideal client or when they do, they do not have a system to teach them. I help them define niche, story, backstory, a system, and a leak-free business sales funnel. I had my own health struggles that lead me to be a health coach and then organically became a biz coach after my struggles and mastered my own leak free business funnel system. I went from making 13k to 6 figures by year 3 and now I am proud to say, I rock a business that feeds my soul, my spirit, and my family.

Most frequent questions and answers
Refund Policy
Due to the nature of a downloadable product, we do not issue refunds. If you have questions about what product is right for you, please contact us via the chat box at the bottom of the page. Thank you for understanding, and we look forward to supporting you. Please make sure you have read our Terms & Conditions, Disclaimer and Privacy Policy.
Want to be an affiliate? Sweet. You can rock the ripple effect and share the love with another wellness professional. Join our affiliate program and receive a referral for rockin' the ripple effect and helping another wellness professional start their business with the right tools and the right community support. Click here to become an affiliate.
Important Notice: Your use and purchase from this site signifies your agreement with my Terms & Conditions and Product Disclaimer. If you do not agree with my Terms & Conditions and Product Disclaimer, please do not buy this product and close this website.
Complete Done For You 4 Seasons Detox Package™ by Rachel Feldman is licensed under a Creative Commons Attribution-NonCommercial-NoDerivs 3.0 Unported License. RE-SALE OF ALL PROGRAM MATERIALS IS PROHIBITED.