A done for you digestive health workshop for health coaches
Help your ideal client finally see a light at the end of the tunnel from all the pesky symptoms they suffer today.

Become a superhero, build your email list, and your bank account with this done for you workshop kit!
It has everything you need and more to close sales, grow a tribe, and even upsell to your next 1:1 sessions.
All business owners are limited by time. And if you lack the capital to hire a team the next no-brainer solution is to buy a kit that has all the marketing elements you need.
From creation to execution, everything is laid out for you in a quick and simple way!
Health Coach, what if you had a fast forward button that quickly created your workshop and the promotional materials to execute a high-end marketing campaign?
Empower and educate your clients with the SIBO Workshop
Stop spending time on creator mode and crank that Amazing Health Coach lever all the way up! 
It's time people get healed and live the best versions of their lives, and you have the tools to get them there!
Have you ever felt like...
You're juggling too many hats in your business: Marketer, Content Creator, Social Media Manager, Accountant, Sales Person, Health Coach, Customer Service…
You have a vision for your business but it seems like there's a long list of to-do tasks in between right now and success
You feel guilty for not spending enough time with your loved ones and are always on hustle mode
You are starting to feel exhausted, frustrated, and anxiety because you are currently paycheck to paycheck. 
You have amazing visions for your business but you are still on step one of the plan and cannot seem to get past it. 
With Your Done For You Programs you can finally...
Stop working in your business and start building your the kind of life you've always dreamed of. 
LMFAO Relax on the couch at night, have a day off, yes! An actual day off! 
Focus on providing the best level of experience to your current clients 
Feel 100% confident that the programs you are delivering to your clients is the best most effective information out there right now for them.
Start changing the lives of your ideal clients and empower them to live the best version of themselves.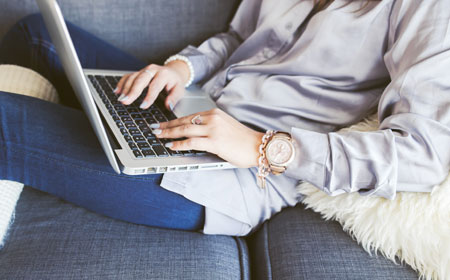 Show Your Clients the Superstar Coach You ARE!
When you buy the SIBO workshop, here is what you can do with it:
Become a brand authority in your industry and let the masses flock to you for solutions
Launch a workshop offline or online
Grow your email list and attract your ideal client
Add this workshop to a higher ticket item sell it for a premium. 
Invite people into your Facebook Group to grow your audience!
This is what your health coach biz gets
3 SIBO HANDOUTS
Covers for SIBO Handouts
FB Post for Webinar
Flyer
10 Beautiful Images Promo Images
SIBO Workshop Powerpoint + Script
Opt-in Landing Page
Thank You Page
3 SIBO HANDOUTS
That you can use to engage your clients or prospects even further and educate them on the importance of knowing SIBO.
Gut Nutrient Chart
SIBO And Hormone Imbalance
SIBO Quiz
Marketing Flyer
A Gorgeous flyer to print or promote on eventbrite and other event platforms.
Checklist Quiz
Help your clients identify their SIBO symptoms.
10 Promotional Images
Forget about Canva. Forget about Unsplash & Pexels. Engage your audience with designer-polished promotional images that are royalty-and-watermark free… forever!
A Stunning Powerpoint + Script
That will set you as the go-to authority for autoimmune in your niche. These slides have already been completed for you so that you don't have to stress and spend hours trying to brand, design, create copy and more so you can instead focus on building those relationships!

A fully written Powerpoint Script to accompany your brand new presentation! Thought we would leave you with just a presentation? Never! We have got you covered from start to finish with a professional copywriter who put this together for you to maximize your time, get your point across and keep your clients coming back for more!
Irresistible Optin + Thank You Pages
Have a landing page written by my fabulous copywriter right at your fingertips. Do you know what that means? Copy that will undeniably make the reader want to sign up for your workshop and get to know you better. This new reader will become your next #1 Fan!
When you buy any content at your health coach biz, this is what you get to help you launch, get clear on build your Rockstar Wellness Business
Access to a FREE COURSE with e-guides, handouts and a 30 day simple launch plan plus 4 videos
Access to a Pre-Launch Checklist
Access to a Resource Guide with information on website hosting, screen sharing tools, webinar hosting, websites, email marketing etc..
Launch Manual – 16 page book helping you to launch your biz without overwhelm
Launch Manual Topics include:
Your Program Overview

Your Program Documents

Your Launch Plan

Know Your Program Details

Program Next Steps

Your Niche Message

Begin to pre-market your program

Edit All Client Files to Make the Program Yours

Pre-Launch Checklist

Opt-In Freebie

Facebook Group

Kick Off Call

Wrap Up Call

Program Emails

Program Sales Page

Setup PayPal button

Create Facebook Event for Marketing

PROGRAM LAUNCH CHECKLIST

POST-LAUNCH CHECKLIST

FINAL TIP

Launch Timeline
The Roadmap: A detailed page explaining the power of a funnel for your business for the new coach or coach upleveling.
A Launch SOP (Standard Operation Protocol) AKA the checklist for launching your freebies or even a webinar.
A Launch timeline to help you plan your launch – online or offline.
Pricing Guide – 10 pages – Pricing suggestions for 1-1 coaching, groups and even memberships with examples.
Tech Tutorials: We want to lessen the overwhelm.
Tech Tutorials Topics include:
How to change covers

How to Create a Facebook Biz Page

How to use Bitly

How to Edit your Table of Contents 

How to use canva

How to Create a PDF from a PowerPoint Presentation 

And more..
Buy it. Brand it. Launch it.
This is how much it would cost for you to create this program
What happens when you buy
I send the materials right to your inbox, and you start editing your done for you program.
Then you share, share and share.
Your Time is now my friend...
My name is Rachel A. Feldman
I am a kick-ass business coach for health and wellness professionals, who are sick and tired of having businesses that do not attract the ideal client or when they do, they do not have a system to teach them. I help them define niche, story, backstory, a system, and a leak-free business sales funnel. I had my own health struggles that lead me to be a health coach and then organically became a biz coach after my struggles and mastered my own leak free business funnel system. I went from making 13k to 6 figures by year 3 and now I am proud to say, I rock a business that feeds my soul, my spirit, and my family.

Most frequent questions and answers
Refund Policy
Due to the nature of a downloadable product, we do not issue refunds. If you have questions about what product is right for you, please contact us via the chat box at the bottom of the page. Thank you for understanding, and we look forward to supporting you. Please make sure you have read our Terms & Conditions, Disclaimer and Privacy Policy.
Want to be an affiliate? Sweet. You can rock the ripple effect and share the love with another wellness professional. Join our affiliate program and receive a referral for rockin' the ripple effect and helping another wellness professional start their business with the right tools and the right community support. Click here to become an affiliate.
Important Notice: Your use and purchase from this site signifies your agreement with my Terms & Conditions and Product Disclaimer. If you do not agree with my Terms & Conditions and Product Disclaimer, please do not buy this product and close this website.
The SIBO Workshop™ by Rachel Feldman is licensed under a Creative Commons Attribution-NonCommercial-NoDerivs 3.0 Unported License. RE-SALE OF ALL PROGRAM MATERIALS IS PROHIBITED.