Content In A Box for Health Coaches™
A kick-ass club for driven coaches who want to have great content and learn how to nail down niche, message to their niche, and craft their offerings.
Do you need done for you content but you don't have the time or money to hire a team to create, edit, and design?
Are you of not knowing how to message to your niche?
Are you stuck in analysis paralysis, so you don't know where to start?
Are you working a 9-5 and you do not have time to create an opt-in freebie to build your list?
Do you need help nailing down your niche and avatar?
Have you ever felt like...
You don't know where to start in your 

business and all you hear from biz mentors is to do an evergreen funnel meanwhile you have not even nailed down the pain points of your ideal client? 
You've spent thousands on training, workshops, and courses, but you don't know how to get clients, let alone know how to nail down your niche?
You have a permanent migraine from staring at your computer screen creating content, which leaves you overwhelmed.
You have the passion, the guts to go for it

 but you don't know how to craft your work with me, offerings and get clients ONLINE or OFFLINE?

You just want a roadmap for launching, website, social media, content planning because you hear so many different approaches to building a wellness biz and you just want the plan.
When you join Content in a Box, you get to...
Learn how to plan your content, so you ACTUALLY make money 12 months a year.

 

Live in your zone of genius with COACHING  and learn how to work online or offline.
Take your business to the next level our launch plans, funnel plans so you spend less time in overwhelm and more time changing lives.
Get access to videos on how to make covers, use Mailchimp, craft the perfect offerings for your clients.
Spend precious moments with your kids & your honey without feeling anxious or stressed about your biz because you have the tools, the COMMUNITY, WEEKLY CALLS, AND OUR TEMPLATES.
I created Content in a Box for Health Coaches because
EVERY COACH

needs

CONTENT AND A TRIBE!
Content In A Box for Health Coaches Sneak Peek
INSIDE THE MEAL PLAN CLUB
WHAT YOU'LL GET EVERY MONTH
Clean Eating Recipes
Recipe Guide loaded with 20-22 delicious, clean eating recipes by Rachel and our own in-house, impeccable chef. Comes with a gorgeous, professionally-styled cover. The recipes are plant-based with meat protein options so you can fully customize the recipes to your liking and client needs.
4 Weeks of Suggested Meals and Pantry List
Make it simple for your clients to follow a clean eating plan with easy-to-prep meals. These suggested meals are completely done for you right down to the shopping lists to help save you and your client's time. This means your clients will have 4 weekly suggested meals a shopping list.
4 Done-For-You Blog Posts
Use these as blog posts, discussion starters in your Facebook groups, newsletters, emails, or as handouts to give your clients at events or in the office. Build authority with these blogs or use them as newsletters. They're your authority-building ticket to build a great impression.
Marketing Tools
You'll get a salespage to promote your program, a video for marketing, a manual on how to use your "meal plan" with extra info about your State Laws, launch manual and done-for-you Welcome Letter. No need to hire a copywriter, it's all done-for-you.
Four 60-min call with me
Each month, we will collaborate, strategize and plan about your business goals. We will tackle your meal plan and how to launch it successfully. I will also teach you how you can maximize your reach with opt-in freebies and online presentations.
Facebook Support Group
Get exclusive access to our Mastermind Group and join the community of business-builders. Collaborate, expand your knowledge, ask question, help others and be a catalyst in changing the landscape of our health system.
4 Blogs – Done for you
Opt-in Freebie of the Month: Learn How to Batch Cook
20 Social Media Goal Setting Images
5 Recipe Videos
Recipe Book with 16 recipes – Vegetarian and Omnivore Options

Breakfast
Lunch
Dinner
Dessert

Pantry List
Blank Suggested Meal Planner
4 weeks of Suggested Meals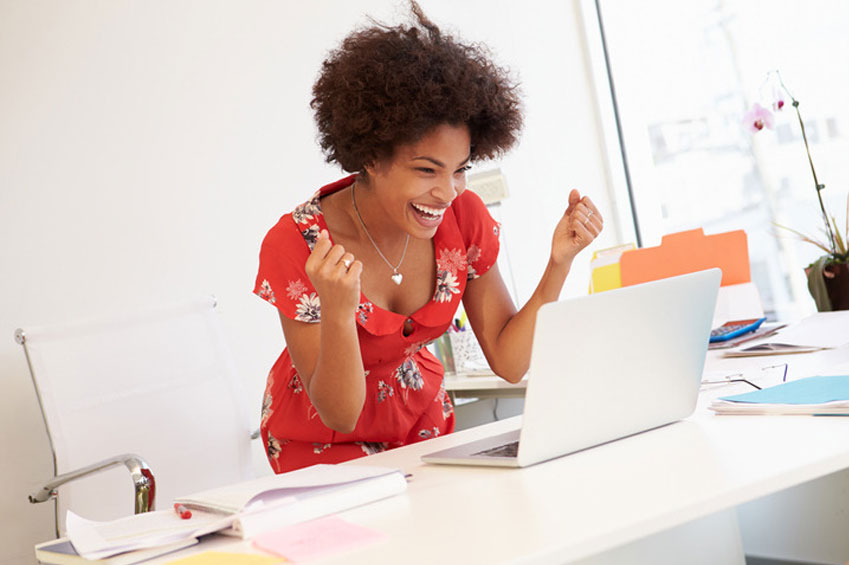 Topics for April in the Business Mastermind
April: How to Work your Business Offline, Online or a combo of Both
May: How to Do a High Converting Webinar
June: How to Plan your content for the summer
When you log in the meal plan club...
Your main hub where you will find links to your "How To Use" guide, Welcome Manual, Health Coach Kit and Sales Page documents.
Subjects cover Business 101, Content Planning, Launch, Social Media, Tech and Website.
You will have access to a full length video on a subject. Workbooks and additional resources will also be available when applicable.
Have access to your Monthly Meal Plan and Business Gems
How much time are you wasting feeling overwhelmed with tech questions or business questions?
We have a library packed with tutorials on:
How to Blog
How to use IG
How to write your work with me page
How to use clickfunnels
How to create a funnel
How to use MailChimp like a pro
How to master social media
How to plan your content
When to launch and WHEN NOT TO LAUNCH
And Checklists
And Templates
And Done for you social media
Plus more…
This Content in a Box Membership is a great tool for any coach looking to offer more to their clients while saving a TON of time, money, and work. Your clients will love the recipes  and come to rely on them, and you know what this gives your business:
Leverage. Let me repeat that, Coach. LEVERAGE. L-E-V-E-R-A-G-E. You know that magic touch that pushes a potential client to finally subscribe to your list, sign up for a program, or commit to 1:1 coaching? That's leverage.
Rock your Blogs
Create Newsletters
Master Social Media Posts
Plan your content
Create your work with me page
Create a simple funnel to bring in clients 
Use the materials in your 1-1, shopping tours, workshops, tripwires and memberships
Put it to work for your business NOW and join these happy, successful coaches.
Get the support you need to slap overwhelm in the face!
CONTENT IN A BOX
QUARTERLY
$
201
EVERY 3 MONTHS
What happens when you subscribe
I send you your login info directly in your inbox, and you start learning and downloading your meal plans.
Each month you will get your recipes sent straight to your email. From there, you can customize them, send them to your clients, compile them into an eBook, use them as the basis for a blog by highlighting an ingredient – use them however you like! It's so easy! And because these are meal suggestions and not dietary plans, you can use them in any way without any worry of putting your business at risk!
Your Time is now my friend...

My name is Rachel A. Feldman
I am a kick-ass business coach for health and wellness professionals, who are sick and tired of having businesses that do not attract the ideal client or when they do, they do not have a system to teach them. I help them define niche, story, backstory, a system, and a leak-free business sales funnel. I had my own health struggles that lead me to be a health coach and then organically became a biz coach after my struggles and mastered my own leak free business funnel system. I went from making 13k to 6 figures by year 3 and now I am proud to say, I rock a business that feeds my soul, my spirit, and my family.

Most frequent questions and answers
Refund Policy
Due to the nature of a downloadable product, we do not issue refunds. If you have questions about what product is right for you, please contact us via the chat box at the bottom of the page. Thank you for understanding, and we look forward to supporting you. Please make sure you have read our Terms & Conditions, Disclaimer and Privacy Policy.
Want to be an affiliate? Sweet. You can rock the ripple effect and share the love with another wellness professional. Join our affiliate program and receive a referral for rockin' the ripple effect and helping another wellness professional start their business with the right tools and the right community support. Click here to become an affiliate.
Important Notice: Your use and purchase from this site signifies your agreement with my Terms & Conditions and Product Disclaimer. If you do not agree with my Terms & Conditions and Product Disclaimer, please do not buy this product and close this website.
Content In A Box for Health Coaches™ by Rachel Feldman is licensed under a Creative Commons Attribution-NonCommercial-NoDerivs 3.0 Unported License. RE-SALE OF ALL PROGRAM MATERIALS IS PROHIBITED.