Start Building Your List Today!!
BUY NOW
7-Day Clean Eating Challenge™
GROW YOUR EMAIL LIST & RUN A CHALLENGE LIKE A PRO.
Health Coach, it's time for your business to grow a healthy pool of fans with an exciting and results-driven challenge! 
You have the perfect programs ready to be bought. You are eagerly waiting for clients to want more one on one coaching sessions with you. Neither of these things can happen unless you are creating waves of presence and authority. But how do you actually do it?
The research, the social media graphics, the flyers, even the blogging has been done for you already! All that's left to do is for you to offer an enticing offer that prospects cannot deny!
Health Coach, the hard truth is that you need an email list. This email list will increase your credibility, nurture relationships into long-term revenue. The problem is how do you actually build an email list? 
You need A Done For 7 DAY CLEAN EATING CHALLENGE to transform your business into an automated list building machine.
YES! Freedom can be yours, it's right around the corner with just one CLICK!
Email building is much more than just creating an opt-in freebie, just like programs and workshops, there are several elements or steps that need to be put together for a successful opt-in that will break the ice between you and potential clients.
You need to promote it. Your freebie has to have value, so you can build your list and become known as the industry leader.
Your passion is being a health coach! Not spending hours on end creating social media graphics to promote your business.
You need a Done for You OPT-IN CHALLENGE that guides you through the process of right-hooking your clients and turning them into long-term revenue.
With this OPT-IN CHALLENGE, we are really taking off the guesswork out of your launch!
Imagine being able to spend time with your loved ones, Freedom is what we are talking about here, health coach. And let's not even begin to count how much it cost to get the right copywriter, VA, and social media girl to put all your ducks in a row!
Get closer to YOUR TRUTH, HEALTH COACH. What is your reason behind all of the sleepless nights and sacrifice? Sure you want sales, but you also want to change people's lives! It's time to realign back to YOUR TRUTH and start killing the game.
The 7 Day Clean Eating Challenge™ delivers life-changing tools to your clients. YOU ARE DELIVERING RESULTS and AMAZING VALUE. It's time to introduce yourself to the masses!
Ready? Here is Your Solution.
Welcome to this no-stress, DONE FOR YOU, opt-in freebie awesomeness…
What's Included
A Clean Eating Challenge Guide packed with 14 pages of fresh information on how to EAT CLEAN and ditch the processed foods.
Magnetizing 2D & 3D covers because you deserve to knock their socks off with a professional first impression.
A beautifully designed grocery list to take the guesswork off your prospects!
7 Day Clean Eating Suggested Meals to make cooking exciting and fun for your clients.
An irresistible opt-in page done for you. No need to spend money on a copywriter…we did the work for you. You can plug and play on any blogging or website platform.
A trust-building follow up email to break the ice and CONVERT your free followers to paid clients. Cha-Ching!
5 fabulous social media images to help you spread the word about your opt-in a freebie with style.
4 expertly crafted blog posts with attribution free images written to build up your authority across your market.
7 Day Email Sequence for Your Challenge to provide support, motivate and get your prospects the results that will make them come back for more.
A manual for you, coach to understand exactly how to implement this opt-in freebie like an expert marketer of your business.
How to Run a Challenge Manual so that you can take the guesswork off of running your challenge and do it like boss!
Why wait to get the exposure you need? Give your crowd exactly what they want and need TODAY.
Truth be told: If you don't give it to them, someone else will.
Buy it. Brand it. Launch it. Everything you need to jumpstart your business is right here for ONLY $137.
What happens when you buy?
I send the materials right to your inbox, and you start editing your done for you program.
Then you share, share and share.
The time is now my friend.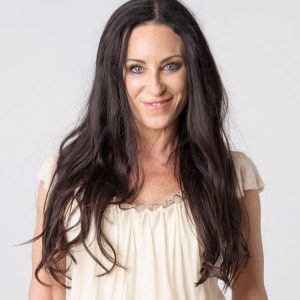 My name is Rachel A. Feldman.
I am a kick-ass business coach for health and wellness professionals, who are sick and tired of having businesses that do not attract the ideal client or when they do, they do not have a system to teach them. I help them define niche, story, backstory, a system, and a leak-free business sales funnel. I had my own health struggles that lead me to be a health coach and then organically became a biz coach after my struggles and mastered my own leak free business funnel system. I went from making 13k to 6 figures by year 3 and now I am proud to say, I rock a business that feeds my soul, my spirit, and my family.
Do you still have questions? Please check the FAQ page for answers to common questions.
REFUND POLICY: Due to the nature of a downloadable product, we do not issue refunds. If you have questions about what product is right for you, please fill out the contact form. Thank you for understanding, and we look forward to supporting you. To read the full disclaimer and FaQ's, please visit https://yourhealthcoachbiz.com
Be an Affiliate
Want to be an Affiliate? Sweet. You can rock the ripple effect and share the love with another wellness professional. Join our affiliate program and receive a referral for rockin' the ripple effect and helping another wellness professional start their business with the right tools and the right community support.
Click here to join the affiliate program.
IMPORTANT NOTICE: Your use and purchase from this site signifies your agreement with my Terms & Conditions and Product Disclaimer. If you do not agree with my Terms & Conditions and Product Disclaimer, please do not buy this product and close this website.
7-Day Clean Eating Challenge™ by Rachel Feldman is licensed under a Creative Commons Attribution-NonCommercial-NoDerivs 3.0 Unported License. RE-SALE OF ALL PROGRAM MATERIALS IS PROHIBITED.