Women's Wellness Hormone Program
A done for you women's hormone health program for health coaches & wellness professionals
BE THE GO TO HEALTH AND WELLNESS COACH FOR WOMEN'S HORMONAL HEALTH!
Empower your clients to take charge of their hormones and reclaim their health, with in-depth, natural solutions!
The Women's Wellness Hormone Program includes EVERYTHING you need to provide your clients with a step-by-step process to recover from hormone disruption. You'll receive recipes, resources, and workbooks, PLUS the pre-launch checklists, marketing tools, email launch sequences, and SO much more! Sell your program and run it like the superstar you are!
Hormonal imbalance. It's at the root of SO many of your clients' health issues.
THIS IS THE BIGGEST, MOST IN-DEPTH 9-IN-1 PROGRAM WE'VE EVER PUT ON THE SHELVES IN ALL OF OUR DONE-FOR-YOU HISTORY. AND THIS TIME, WE'RE FOCUSING ON WOMEN IN EVERY STAGE OF THEIR WOMANHOOD.
We've done the ENDLESS HOURS of RESEARCH, we've pulled in our most-educated, decorated coaches to bring you an expertly crafted hormone program for women in every stage of their life.
We've all been there… dealing with the tiring issues we face as women, with nowhere to turn, no guidance, no answers, and no solution… and definitely NO process to give us the steps we need to reclaim our bodies from the hormonal havoc!
We've built this program to give every coach a one-stop solution when coaching women – PERIOD.
Maybe your ideal client is dealing with:
Late periods
Missed periods
Painful cramps
Bloating
Weight gain
Acne
Metabolic insufficiency
Infertility
Low libido
Sadness
Mood swings
Anxiety
Night sweats
Headaches
Insomnia
Hot flashes
And maybe they're terrified because they're also dealing with the repercussions of when hormonal disruption takes over like… 
Cysts
Lumps
PCOS
Endometriosis
Diabetes
Hypothyroidism
Hyperthyroidism
Activated HPV
And all the 'things' that bring women to their knees, begging for an answer…
This is WHY we've tackled EVERY path: 
PATH #1:

FERTILITY, PREGNANCY, POSTPARTUM
You can buy Path #1 as a complete funnel or individual modules
If you feel like you'll be working with women in ALL phases of preparing for motherhood, nourishing their pregnancy, and recovering naturally and happily post birth… which could be up to 18 months throughout that journey, then get the entire path 1 with fertility, pregnancy and postpartum.
BUY THE INDIVIDUAL PROGRAMS:
Fertility
Pregnancy
Postpartum
PATH #2:

MENSTRUATION, HEALTHY LIBIDO, A WOMAN'S GUIDE TO BALANCING HORMONES NATURALLY
You can buy Path #2 as a complete funnel or individual modules
If you feel like you'll be working with women who are exploring or dealing with highs/lows within their sexuality, trying to improve their monthly cycles, and nourish their body… which could be up to 18 months throughout that journey, then get the entire path 2 with healthy sexuality, menstruation and top women's health concerns.
BUY THE INDIVIDUAL PROGRAMS:
Menstruation
Healthy LIbido
A Woman's Guide to Balancing Hormones Naturally
PATH #3:

PERIMENOPAUSE, MENOPAUSE, POSTMENOPAUSE
You can buy Path #3 as a complete funnel or individual modules
If you feel like you'll be working with women who are in the beginning stages of, are transitioning into, or trying to thrive before, during, and after menopause… which could be up to 18 months throughout that journey, then get the entire path 3 with peri-menopause, menopause and post menopause.
BUY THE INDIVIDUAL PROGRAMS:
Perimenopause
Menopause
Postmenopause
GIVE YOUR CLIENTS NATURAL SOLUTIONS TO HORMONE HEALTH WHILE BUILDING A BOOMING HEALTH COACHING BUSINESS AND A REPUTATION AS AN EXPERT!
The Women's Wellness Hormone Program is designed to transform your clients' lives while keeping them in your customer pipeline by offering three unique wellness programs – one for each stage of hormone shifts.
This program has everything you need to empower your clients with the education needed to make informed choices that will lead to successful pregnancies, losing weight and feeling energized after having a baby, or relieving the hot flashes, weight gain, and mood swings of menopause. 
This program was written by a functional medical practitioner specializing in hormone health, so you will have the knowledge and confidence to guide your clients to thriving health. 
There is nothing in this program that will disrupt hormones: no plastic, no canned foods, no soy. No matter which path you choose to offer, the recipes, resources, and information is comprehensive and also includes path specific supplementation, guides, and recommendations. . 
Plus, your clients will receive 6 months worth of chef-written recipes designed to keep their bodies in balance and free of toxins that disrupt their hormones while tasting DELICIOUS! These foods are meant to nourish the body AND spirit!
You will have everything you need to solidify your standing as an expert coach and see a MASSIVE boost in your sales! 
Health coach, it's time to offer LASTING hormone health with the path your clients deserve.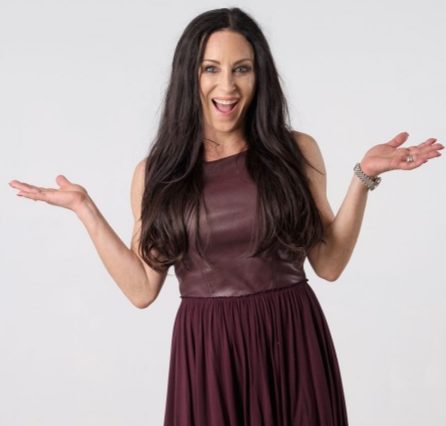 The Women's Wellness Hormone Program makes it EASY to stand out as an expert in your niche and create the like-know-trust factor in your potential clients WITHOUT having to lift a finger to launch!  
You get the complete set of marketing tools & an entire program delivery package when you buy the Women's Wellness Hormone Program. It's never been easier to book clients and be there with them through their health transformation while still having a life outside coaching. 
The Women's Wellness Hormone Program has all the content, resources, workbooks, recipes, and MORE to send to your clients. Here's what you can do:
Show the world that you're an expert coach

by sharing the blogs, newsletters, and social posts that include the most up-to-the-minute research by leading figures in women's health. 

Build your list to the next level

using the AMAZING included freebies that have everything you need to promote your membership from opt-in sales pages, thank you pages, social posts, handouts, and more!

Partner with a holistic professional

or even a midwife to offer a package deal that includes elements of your program so you can build your business offline!

Use this in your 1:1 coaching

and empower your clients with education and confidence.  
When you buy any content at your health coach biz, this is what you get to help you launch, get clear on build your Rockstar Wellness Business
Access to a FREE COURSE with e-guides, handouts and a 30 day simple launch plan plus 4 videos
Access to a Pre-Launch Checklist
Access to a Resource Guide with information on website hosting, screen sharing tools, webinar hosting, websites, email marketing etc..
Launch Manual – 16 page book helping you to launch your biz without overwhelm
Launch Manual Topics include:
Your Program Overview

Your Program Documents

Your Launch Plan

Know Your Program Details

Program Next Steps

Your Niche Message

Begin to pre-market your program

Edit All Client Files to Make the Program Yours

Pre-Launch Checklist

Opt-In Freebie

Facebook Group

Kick Off Call

Wrap Up Call

Program Emails

Program Sales Page

Setup PayPal button

Create Facebook Event for Marketing

PROGRAM LAUNCH CHECKLIST

POST-LAUNCH CHECKLIST

FINAL TIP

Launch Timeline
The Roadmap: A detailed page explaining the power of a funnel for your business for the new coach or coach upleveling.
A Launch SOP (Standard Operation Protocol) AKA the checklist for launching your freebies or even a webinar.
A Launch timeline to help you plan your launch – online or offline.
Pricing Guide – 10 pages – Pricing suggestions for 1-1 coaching, groups and even memberships with examples.
Tech Tutorials: We want to lessen the overwhelm.
Tech Tutorials Topics include:
How to change covers

How to Create a Facebook Biz Page

How to use Bitly

How to Edit your Table of Contents 

How to use canva

How to Create a PDF from a PowerPoint Presentation 

And more..
Buy it. Brand it. Launch it.
This is how much it would cost for you to create this program
WOMEN'S WELLNESS HORMONE PROGRAM
Path 1: Fertility + Pregnancy + Postpartum

WOMEN'S WELLNESS HORMONE PROGRAM
Path 2: Menstruation + Healthy Libido + A Woman's Guide To Balancing Hormones Naturally

WOMEN'S WELLNESS HORMONE PROGRAM
Path 3: Perimenopause + Menopause + Postmenopause

What happens when you buy
I send the materials right to your inbox, and you start editing your done for you program.
Then you share, share and share.
Your Time is now my friend...
My name is Rachel A. Feldman
I am a kick-ass business coach for health and wellness professionals, who are sick and tired of having businesses that do not attract the ideal client or when they do, they do not have a system to teach them. I help them define niche, story, backstory, a system, and a leak-free business sales funnel. I had my own health struggles that lead me to be a health coach and then organically became a biz coach after my struggles and mastered my own leak free business funnel system. I went from making 13k to 6 figures by year 3 and now I am proud to say, I rock a business that feeds my soul, my spirit, and my family.

Most frequent questions and answers
Refund Policy
Due to the nature of a downloadable product, we do not issue refunds. If you have questions about what product is right for you, please contact us via the chat box at the bottom of the page. Thank you for understanding, and we look forward to supporting you. Please make sure you have read our Terms & Conditions, Disclaimer and Privacy Policy.
Want to be an affiliate? Sweet. You can rock the ripple effect and share the love with another wellness professional. Join our affiliate program and receive a referral for rockin' the ripple effect and helping another wellness professional start their business with the right tools and the right community support. Click here to become an affiliate.
Important Notice: Your use and purchase from this site signifies your agreement with my Terms & Conditions and Product Disclaimer. If you do not agree with my Terms & Conditions and Product Disclaimer, please do not buy this product and close this website.
Women's Health Program™ by Rachel Feldman is licensed under a Creative Commons Attribution-NonCommercial-NoDerivs 3.0 Unported License. RE-SALE OF ALL PROGRAM MATERIALS IS PROHIBITED.