HELPING YOUR CLIENTS DETOX + RESTORE DIGESTION + BUILD IMMUNITY
21 day clean eating Vegetarian program™
The Done For You Program For Health Coaches
The biggest mistake most vegetarians make is that they don't eat clean because they don't know how. It's SO easy to buy into the gimmicks and labels that say "Vegetarian Approved", meanwhile it's loaded with toxins.
It's one thing to just cut out meat. But your client's need to know where to get their protein from and what to swap meat items with. It takes much more education to learn how to really eat clean, especially while being a vegetarian.
They need long term solutions.
Smart coaches need something that will guide clients on a journey to a cleaner, healthier lifestyle. 
What would make life soooo much easier? Handouts with step-by-step action goals to help them stay on target with their clean eating life. A complete program that makes clean eating a lasting habit. 
This is it, coach…the anti-diet. The un-diet. The 21-Day Clean Eating Vegetarian Program [has 57 recipes and 55 are plant-based/vegan] you've been dying to give your clients.
This program is right for you if...
The 21-Day Clean Eating Vegetarian Program is right for you if you're tired of watching your clients struggle with fad diets instead of doing what you know works. Eating CLEAN.
If your clients' health is your main concern, it's time to show them how to embrace wellness – starting in the kitchen.
If you're ready to take your practice to the next level, save yourself hours of research and writing, and help your clients embrace wellness, this program is for YOU.
Who is the Program right for?
This is for the coach who does not want to focus on dieting.
This is for the coach who wants to not focus on detoxing.
This is for the coach who wants to teach their client how to eat healthy foods that are unprocessed.
This is for the coach who wants to launch a program, workshop, masterclass online and offline focusing on the basics: food, mindset and movement.
This is for the coach who needs a signature program that is the Un-dieting Program, the Un-detoxing Program, the Un-Paleo Program, the Un-Raw Program.
The problem is most people are sick, drained, and seem healthy on the outside, but really, they're dying on the inside.
We're trying to eat 'healthy' in a sick world that produces sick food.
Did you know that more than 90% of Americans eat more sodium than is recommended on a DAILY basis?
That even 'health conscious' clients probably eat too many calories every day?
Or that KIDS get 40% or more of their daily calories from JUNK?
It's time to WAKE YOUR CLIENTS UP.
Clean eating isn't a trend. It's a lifestyle change. And you've got the knowledge to show them how to make it.
No need to look any further because this program can be used in the following ways:
Your 1:1 biz
At Gyms
Do clean eating workshops
Do Masterclasses for $97
Shorten the program and make it a 7 day program (hello Tripwire)
Why did Rach create this program?
This program is designed to do two things: make you money and save you time. 
Coaches today have too much on our plates. You work constantly. Between planning your programs and 1:1 sessions, researching recipes, creating handouts and presentations, and marketing your programs on and offline, you are BUSY. 
Clean eating is one of the most basic, necessary programs for every coach. It's about getting back to good foods that keep our bodies well and strong. And your clients are asking for it. Mine were, too. That's what inspired this 21-Day Clean Eating Vegetarian program. 
You know that as a health coach, you've got to stay ahead of the curve. You've got to anticipate your clients needs, give them info-packed and value-loaded programs. 
Now you can. And you don't have to spend hours locked in your office, trying to write while your family, friends, and life pass you by. 
Get back to doing what you love. Leave the program writing to me and my team. 
It takes 21 days to form a new habit
Yes, You need a Done For You Clean Eating Vegetarian Program to Take your Clients Back to the Basics.
Now you can finally give your clients lasting results and habits that can serve them for a lifetime. 
Research shows that it takes roughly 21 days to form a new habit. Just 21 days of dedication and willingness to change.
Clean eating is one of the most important steps towards wellness your clients can take. In 21 days, you can teach them a lifetime's worth of skills and make them HABITS. 
Make the impact you want to see on their well-being. You can start today. 
This program is designed for you...
This program is your solution to the gazillion requests you've had for a clean eating program that fits your clients' lifestyles.
Designed for you to easily customize, it's packed with materials based on the teachings of top health coaches you know and trust. The materials are polished, professional, and stunning. The content is solid and informative.
Coach, this is the program you've been waiting for.
Informative handouts, packed with info
Stunning presentations you can use at events, 1:1, and even online
Recipes your clients will LOVE
It's all inside, along with hours of time saved that you can spend doing the things you love and spending time with the people you love.
How many times have you seen the same sad story in your office, coach? The client who wants to make a lifestyle change, is aching for results, but just can't shake processed foods?
You know the ones I'm talking about. They're motivated. They work out. They seem to have it all together. But they look worn down. Their skin just doesn't have that healthy glow. They lack energy.
And you know exactly why…if only you had the time to create a program on clean eating. You could help them gain back the pep they lost, keep their families well, and feel better from the inside out.
That's why I made this program. For coaches like you, who are tired of seeing your clients worn out by a life dependent on unhealthy convenience foods and poor lifestyle choices. And for clients like them, who are trying but just need a little guidance on how (and why!) to eat clean.
Only now… it's Vegetarian!
The 21-Day Clean Eating Vegetarian Program
21-Day Clean Eating Vegetarian Program Guide:
In this guide, we've covered all the basics of clean eating for vegetarians to make it super easy for your clients to transition into clean eating!
3 Beautifully Designed Handouts:
Sometimes, a portable reminder is all your clients need to stay focused. These handouts deliver the extra info they crave. Designed by a pro and packed with info they'll appreciate, they're the time-saving tip sheets you've been hunting for. Use them as blog posts, promo flyers, or hand them out in 1:1 sessions.
Healthy Plant Based Snacks
Nutrient Dense Food
Dirty Dozen & Clean Fifteen Made Simple
Recipe Guide
Packed with 57 mouthwatering Vegetarian and 55 recipes that are vegan and plant-based that will have your clients eager to eat clean. No groans about 'diet food', they'll love every bite. REAL food, chef-designed recipes - it's all inside.
3 Weeks of Suggested Meals and Shopping Lists
So many people struggle with weight loss because they don't know what to eat or they get hung up at the grocery store. Take the stress away from your clean eating life with these easy to use suggested meals and shopping lists. They'll learn one of the most important skills: where and how to shop (one less excuse!). And they'll learn how to put it to use the right way, making healthful, balanced meals. And we compiled them all in one easy to print document!
BONUS FREEBIE: Vegetarian Baking Swap Guide: A 8+ page guide with easy baking swaps that are vegetarian approved! 
Welcome letter:

The perfect way to say hello, this email is a gentle introduction to the program that your clients will appreciate. Win their hearts on day one. 

Food diary:

Beautifully designed to keep your client on track to a clean lifestyle, this one is a client favorite every season!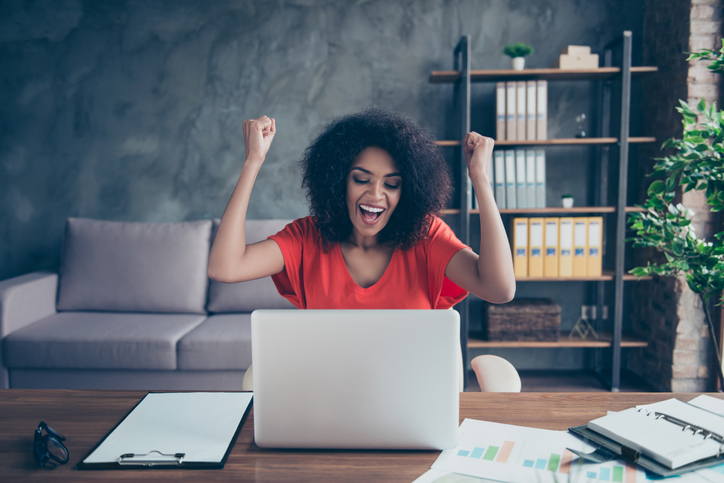 ALL NEW Kick-off & Wrap up PowerPoint with Scripts
Just show up for your clients and give a talk with the perfect slides, script, and handouts. They're right here, fully-scripted and ready for you.

Kick-off PowerPoint - 28 slides!
Kick-off Script
Wrap up PowerPoint - 18 slides!
Wrap up Script
Two New Live PPT Presentation Packages with Scripts.
Imagine only needing to rehearse your talk for a webinar, workshop, or live community event. Your job is just to show up and give a talk with the perfect slides, script, and handouts. They're right here, fully-scripted and ready for your brand.
PowerPoint #1: How to Shop Organic Without Breaking the Bank
Script
PowerPoint
Flyer
5 Promo Images
Workshop Sign Up Sheet
PowerPoint #2: Clean Eating for Vegetarians
Script
PowerPoint
Flyer
5 Promo Images
Workshop Sign Up Sheet
TWO FLAT IMAGES 3D Covers PLUS CANVA TEMPLATES:
Easily market your program on IG, Facebook or even a blog. YES, we said it - CANVA TEMPLATES READY FOR YOU TO USE AND SAVE $100 FOR A DESIGNER.
TWO 3D Collages
Thrive and Clean Eating Versions. Feature your program and create the impact your clients need to see to hit the BUY button on your social media or website.
2 Gorgeous Client-Catching Opt-in Freebies
Build your list and boost your cred with these info-packed, stylish opt-in freebies. Put them on your website to draw subscribers or turn them into mini programs, webinars, workshops, and more to make a great and lasting impression. 
Opt-in Freebie #1: How to Make Plant Based Bliss Protein Balls Plus 3 Signature Recipe GUIDE
5 Social Media Images to promote the freebie
3D, and Cover
Opt-in Freebie #2: 14 Amazing benefits of Chia Seeds Plus 3 Chia Pudding Recipe GUIDE
5 Social Media Images to promote the freebie
3D, and Cover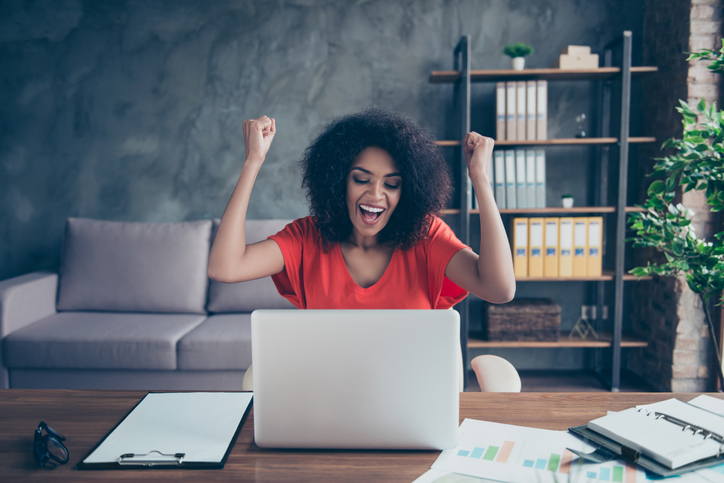 Social Media Launch Package:
Everything you need to stop living on social media and start making the right impression on it. You know you need Facebook, Instagram, and Twitter, but it's a headache to use them. Am I right? Make your life easy with this professionally-designed and tip-loaded social media package. Not everyone loves to tweet, snap, or post. Even if social isn't your thing, you need it to stay ahead of the crowd, Coach. Master social media and online marketing with the unbeatable contents of this social media launch package.
Workshop Sign Up Sheet
10 Marketing Images on Healthy Lifestyle
10 Marketing Images on the Benefits of Going Vegetarian
Flyer
10 Banners
6 PayPal Buttons
4 Blogs with photos: Use these blogs for newsletters, blogs posts and high value posts that you would boost on Facebook. Give a CTA (call to action) to join your program. 
A Professionally Crafted Sales Page with the Perfect Message.

Writing sales copy isn't just a thing you sit down and do. It takes knowledge of marketing, consumer psychology, and yes, writing skills. That's why I had one of my favorite copywriters craft this unbeatable sales page for you, designed to draw new clients, NOW.

6 Email support system:

Clients need to know you care. These messages get the job done – give them support and advice throughout their clean eating program without spending hours crafting emails.
6 Pre-Marketing Emails

: to prime your existing list. A captive audience is a terrible thing to waste. If you have a list of email subscribers who would benefit from

clean eating, this will

get them ready to buy before you even launch. 

Coach's Manual:

Give your business the organizing mojo it needs to kick it into high gear and launch like a seasoned pro!

Business Resource Guide.

Making the right connections, knowing how and where to turn for vendors, and finding the right resources for your business is a task some entrepreneurs spend years working on. This handy business resource guide gives you the information you need to boost your business to the next level.

Pricing Guide.

Know what to charge and don't be afraid to ask for what you're worth. This guide sets you on the right track.
15 Tech tutorials
15 Tech tutorials: because not everyone is a tech whiz. If you're like me and struggle to get new gadgets, tools, and apps to work, these tech tutorials are life savers. They'll walk you through each step and save you hassle, effort, and boatload of frustration.
How to use Dropbox

How to edit your TOC

How to swap Covers

How to edit your TOC in MAC and edit footers on all computers

How to Swap Covers on your documents

How to start a FB Biz Page

How to PDF your Powerpoint Presentation for Offline Clients

How to edit your Docs and turn into a PDF

How to post Directly on your FB Page

How to create a cover in Canva

How to Create a FB Group and Pin a Post

How to make a Bitly Link

How to create a PayPal button and LInk to Mailchimp

How to use PicMonkey

How to use Adobe Spark
Value for your business: $16,247 
And coach, those aren't just numbers.
My amazing team of 2 copywriters, 3 graphic designers, 2 editors, and 2 VAs worked around-the-clock to bring you this kickass clean eating program.
Those values above? That's how much each item costs to create.
Total value of the 21-Day Clean Eating Program = $ 16,247 + + $ 16,475+ = $32,722+
YOU GET IT ALL FOR ONLY $XXX!!!
Running a business is HARD WORK. 
Every year, you have to master new skills, come up with new materials, and find a way to set yourself apart from the rest. The skills you learned in school just aren't enough. 
YOU NEED NEW TECHNIQUES. FAST. 
You've got to innovate. 
I want you to be the next celebrity health coach. You can make your mark on the world., You just need the right tips and tools to do it. 
It's time to step up your game.
Work Your Mojo ON AND OFFLINE!
It's time to reinvent the way your practice runs. Let your creativity flow, and you'll find all kinds of ways to find new clients and keep old ones coming back for more.
GIVE YOUR CLIENTS THE BOOST THEY NEED, WHILE BOOSTING YOUR BUSINESS.
So … what are you going to do?
You could keep doing what you're doing. You got this far on your own, so why change now? You can go it alone and hope to figure out exactly what opt-in to create, how to write a sales page and email autoresponder series, and then create detox plans and recipes from the thousands of choices out there after spending hundreds of hours doing research. And you could gamble that it might work…
OR you could finally build the health coaching practice of your dreams.
Use my tried-and-tested, done-for-you programs that deliver you the exact tools you need to launch your program and serve your clients like they deserve – with quality products and respect.
The choice is yours, Coach.
Buy it. Brand it. Launch it.
This is how much it would cost for you to create this program
21 Day Clean Eating Vegetarian Program™

Here are a few ways to set yourself apart
OFFLINE

(but DON'T stop with this list, sister – keep brainstorming!):
Host a workshop at your home. Serve clean cocktails and make it a fun night for all. Sell your 21-Day Clean Eating Vegetarian Program to everyone in the room!
Launch a Vegetarian Clean Eating challenge and use it to upsell your program.
Combine the 21-Day Clean Eating Vegetarian Program with your other programs for a kickass mega wellness program your clients will LOVE
Combine your skills with a pro chef, trainer, massage therapist, or naturopath for a package that will wow your clients and theirs
Host a group retreat based on the first week of the 21-Day Clean Eating Vegetarian Program and upsell the rest of the program once your clients are hooked
Hook up with a local spa to offer a detox and cleanse special based on the 21-Day Clean Eating Vegetarian Program
Looking for tips on rocking the health coaching world
ONLINE

? These can get you started, but DON'T stop here. Keep innovating!
Host your own Clean Eating Vegetarian class online – first come, first serve seating. Record it live or upload it to YouTube…or BOTH!
Create your own YouTube channel to show your stuff and teach a wide audience the importance of CLEAN EATING.
Sell access to paid workshops and offer the 21-Day Clean Eating Vegetarian program as a bonus
Host an online program based on the 21-Day Clean Eating Vegetarian program
Combine the 21-Day Clean Eating Vegetarian program with a program like EASY WEIGHT LOSS for added value 
Sell the recipes as digital products to catch the attention of new clients who want to see the value you offer before committing
What happens when you buy
I send the materials right to your inbox, and you start editing your done for you program.
Then you share, share and share.
Your Time is now my friend...
My name is Rachel A. Feldman
I am a kick-ass business coach for health and wellness professionals, who are sick and tired of having businesses that do not attract the ideal client or when they do, they do not have a system to teach them. I help them define niche, story, backstory, a system, and a leak-free business sales funnel. I had my own health struggles that lead me to be a health coach and then organically became a biz coach after my struggles and mastered my own leak free business funnel system. I went from making 13k to 6 figures by year 3 and now I am proud to say, I rock a business that feeds my soul, my spirit, and my family.

Most frequent questions and answers
Refund Policy
Due to the nature of a downloadable product, we do not issue refunds. If you have questions about what product is right for you, please contact us via the chat box at the bottom of the page. Thank you for understanding, and we look forward to supporting you. Please make sure you have read our Terms & Conditions, Disclaimer and Privacy Policy.
Want to be an affiliate? Sweet. You can rock the ripple effect and share the love with another wellness professional. Join our affiliate program and receive a referral for rockin' the ripple effect and helping another wellness professional start their business with the right tools and the right community support. Click here to become an affiliate.
Important Notice: Your use and purchase from this site signifies your agreement with my Terms & Conditions and Product Disclaimer. If you do not agree with my Terms & Conditions and Product Disclaimer, please do not buy this product and close this website.
21 Day Vegetarian Clean Eating Program™ by Rachel Feldman is licensed under a Creative Commons Attribution-NonCommercial-NoDerivs 3.0 Unported License. RE-SALE OF ALL PROGRAM MATERIALS IS PROHIBITED.