Rachel A. Feldman
Stop staring at a blank computer screen, wishing you had more hours in the day to devote to your coaching business.
It's time to share your message, knowledge, and brilliance with the world.

Have you ever felt like you're on the edge of something amazing, like your dream business is just around the corner, but you just can't seem to get there on your own?
Are you a new coach? Are you an existing coach?
Tell me about YOU…
Click the category that best describes where you are in your practice today:
What are the Done for You Programs?
These are programs and content created for you, so you can spend your time do what you do best!
Research, content writing, design and social media package are all done for you.
Opt-in Freebies, Workshops, Gateway and Signature Programs, blog content and even recipes designed and tested by a Chef are ALL DONE FOR YOU with industry-specific content.
Buy It. Brand It. Launch It!
When you got certified this wasn't the idea of a coaching career you were told to expect. No one talks about how you'll spend hundreds of hours researching, writing, editing, and marketing your programs…EVERY season.
Coach, between writing for your business, marketing it, and testing recipes, how much time do you actually have to spend with clients in groups and 1:1, online and offline, and changing lives?
Wouldn't you love to build a thriving practice, keep leveling up, and have more free time?
Don't know what you need? create your online and offline business with me!
Click here to book a Free Consultation.
Being a health coach is hard. It's okay, you can admit it.
Ain't no health coach running around throwing singles at the sky and yelling "this is the best thing everrrrr!" Nope. It just doesn't happen like that. So here's what I want to know…
WHY ARE YOU MAKING IT HARDER?
EXCLUSIVE MASTERMINDS (+$100,000)

WEEK-LONG RETREATS (+$8,000)

AND SO MUCH MORE……
The total value of ALL of the Wellness Business in a Box Programs is a game changer because it
Saves you time

Allows you to have more time to do classes

Allows you to have more time to do VIP days

Allows you more time for networking
Not to mention the 100s of hours you're saving by NOT doing this yourself!
Total possible income from all of this done-for-you goodness = Unlimited. $50k? $75k ? 150K? $200K? OK.
I'm not kidding!
If you've ever bought a program and left it sitting on your hard drive or in your bookshelf, you know that a pretty package isn't all that counts. The contents have to be solid and seasonal, and you need a support system you can turn to. And you need to know what to DO with all the materials you have.
That's what having a system is all about.
A system isn't just an idea of how things fit together. It has to have the right pieces:
A kickass set of info-packed, life-changing programs ready designed just for this season: Teach your clients how and what to eat with SEASONAL programs based on the teachings of industry leaders, like Liz Lipski, Anne Louise Gittleman, Dr. Mark Hyman, and Dr. Robert Morse.
A list-building strategy: It's really tough to sell a program to dozens when your list consists of only 5 people (or 0). Want to kick seriously profitable butt on your next launch? You need community support and a plan of action to get the word out about your great work.
A gateway program: This is a fast, reasonably priced coaching system that guarantees your clients quick results with minimal financial investment on their part. Perfect for getting that noncommittal client in the door who may not have been ready to sign up for a longer program.
Programs that can be used in multiple ways: There's more than one way to rock Done-For-You programs – both on and offline. In-person workshops, keynotes, presentations, even as static programs can make you money while you sleep.
And they have to fit together perfectly, so you can guide your clients from that first consult to signing up for your longest, most intense program (a.k.a. your "mega-program").
Another name for a smart system? A funnel. You need one that won't leak.
How Do You Make a Great Sales Funnel?
You start with the right pieces. There's no sense in having tons of content without a clear purpose to each. In four simple steps you can hone your hustle and make sure that the pieces work together.
Step 1: Attract
Webinar or other freebie (eBooks don't cut it anymore!)
Step 2: Educate
15-30 minute health history discovery session | 1:1 online or offline program | Online or offline programs
Step 3: Prove your value
Group coaching | Online coaching | Retreats
Step 4: Profit
VIP full or half-day 1:1 with your client | Your mega-program: the ultimate 3, 6, or 12-month program
Share your message and brilliance with the world.


Your bank account and your clients will thank you.
Don't know what you need? create your online and offline business with me!
Click here to book a Free Consultation.
Know the role of each piece of content.
Don't invest in dozens of programs, content, recipes, marketing images, or gimmicks. Start with a clear focus on your mission. Who are you? Who do you want to help in your health coaching practice?
Pick a niche that fits your mission and stick with it.
Maybe you have an autoimmune and want to help others like you. Maybe you know how hard it is to follow a special diet and want to help people who eat gluten or sugar free, or low carb. Maybe your passion is to fight the obesity epidemic. Follow your vision and let your focus set you apart from other health coaches.
Make sure every piece of content matches who you are and what your practice is about.
Map out your clients' journey.
So many incredible health coaches struggle with this. You've got the fire of an entrepreneur – but you also need a gutsy brand and a clear path for your clients to follow. You need time to build your name. And like all businesses, you need something that sets you apart.
Don't just create content for your clients. Build a sales funnel with a specific goal and make it leak proof. Start small – focus on one program and give it all you've got. Hustle hard and stay focused. Know how the content at point A gets your clients to the ultimate package at point Z.
Go to your clients.
You need time-saving content. You need to know who you are, and you've got to keep looking outside the box if you want high-paying clients. In this modern world, it's not enough to just say, "Here I am! Come sign up so I can help you!"
If it were that easy, the rat race would have ended a long time ago.
You have to fight to get ahead. You need a proven system, but you can't afford to rely on last season's (or worse, last year's) programs to put you ahead of the pack.
Online, offline, 1:1, in groups, challenges, email, webinars, workshops, the local gym…you name it. You've got to be ready for your clients, wherever they are.
Create each piece of content carefully and give your clients clear directions to follow.
Coach, you already know the basics. You know that no business can survive without clients. You know that getting clients requires building a leak-proof funnel backed by a step-by-step system you can start using right away.
Success comes at a price, and in your case, that price is time.
Health coaching is wonderful, but there's more to life than clients and working on your next program – and sometimes, all it really needs is a tweak or two, a little extra content, or a few recipes.
Don't reinvent the wheel. Take advantage of the content you already have and fill in the gaps in your funnel with the right content. You already know what it is you're missing.
Well, my hard workin' health coach with a heart of gold, we need an intervention right the hell NOW.
Because doing all of that working and struggling 'round the clock is just making YOU one of the sick ones. Been there, done that.
Hey love, I'm Rachel Feldman, health & business coach and creator of WELLNESS BUSINESS IN A BOX.
I know what you're going through because I've been there. Like you, I became a health coach because I wanted to make people better and change the world. After working through my own chronic health issues, I realized that I wasn't the only one struggling – there are so many sick people out there that need our help! Autism, diabetes, chronic fatigue syndrome, auto-immune disorders… the list goes on and on. I thought to myself that those who were suffering needed the natural solutions that I had discovered. They needed to heal too.
So I started my health coaching business. Except what happened wasn't all daisies and rainbows. Starting a business, self-promoting, finding clients, setting prices – it's totally overwhelming and anything but dreamy. So while your dream may be to have a thriving health coaching business, chances are you are feeling anything but "thriving" right now. Am I right?
So let's talk about what you really need to thrive in your business, K?
Here's what I learned I needed as I built my business from the ground up.
CONTENT CONTENT CONTENT. You need to grow a following via email, social media, and word of mouth, and the fastest, smartest, most efficient way to do this is with consistent content. I'm talking about blogs and emails that people actually want to forward and share. I'm talking about graphics and memes that have priceless information, and lead people back to YOU and your website. Now, imagine having all of that, done for you.
SUGGESTED MEALS WITH YUMMY RECIPES. Your clients are coming to you for answers. They want you to tell them what to do and what to eat, and make it simple and delicious. Otherwise, they'll go right back up "sick creek" without a paddle! They're hiring you to provide them with guidelines and healthy options that are actually yummy. What if I told you that I hired a real chef to handle this for you?
SMART ASS SYSTEMS. You cannot make a sale without having a system. There's a method to the madness of building a business. You'll need to create a sales funnel, including freebies, emails, newsletters, packages, and offers, and a way to communicate effectively with your clients. Well, picture your funnel all good to go: organized, locked, loaded, and ready to aim and fire.
Because when all of that's in place, your business will BOOM.
Can you get down with that? YES?!
Just imagine…
Sleeping at night, with total peace of mind, because your emails are scheduled, your clients are booked, and the programs you needed to whip up are already done.
Having time to spend with your family, since you're no longer locking yourself in a room trying to cut and paste recipes from random health blogs into a "customized" meal plan.
Enjoying rave reviews and referrals from clients who love you, because you're able to give them your ALL when you're not drained by all of the other moving parts of your biz.
Creating the retreats, masterminds, and group programs you've been dreaming of because marketing is now, finally, a breeze.
You see, I believe that success is the ability to do what you want, when you want, NOT missing out on sleep, self care, and quality time with your loved ones because "you have to."
That's precisely why I created WELLNESS BUSINESS IN A BOX, your go-to solution for all of your program, marketing, communication, and system needs. With WBIB, you've got options, so no matter WHAT your niche, style, or client's ailment, you've got the answers ready-to-go.
OH HELLO SUCCESS, NICE TO MEET YOU.
My Done-For-You Programs are here to help you take control of your business and life.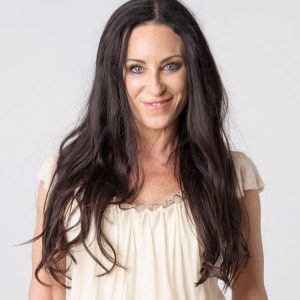 My name is Rachel A. Feldman.
I am a kick-ass business coach for health and wellness professionals, who are sick and tired of having businesses that do not attract the ideal client or when they do, they do not have a system to teach them. I help them define niche, story, backstory, a system and a leak-free business sales funnel. I had my own health struggles that lead me to be a health coach and then organically became a biz coach after my struggles and mastered my own leak free business funnel system. I went from making 13k to 6 figures by year 3 and now I am proud to say, I rock a business that feeds my soul, my spirit and my family.
Do you still have questions? Please check the FAQ page for answers to common questions.
REFUND POLICY: Due to the nature of a downloadable product, we do not issue refunds. If you have questions about what product is right for you, please fill out the contact form. Thank you for understanding, and we look forward to supporting you. To read the full disclaimer and FaQ's, please visit https://yourhealthcoachbiz.com
Be an Affiliate
Want to be an Affiliate? Sweet. You can rock the ripple effect and share the love with another wellness professional. Join our affiliate program and receive a referral for rockin' the ripple effect and helping another wellness professional start their business with the right tools and the right community support.
Click here to join the affiliate program.
IMPORTANT NOTICE: Your use and purchase from this site signifies your agreement with my Terms & Conditions and Product Disclaimer. If you do not agree with my Terms & Conditions and Product Disclaimer, please do not buy this product and close this website.
Done-For-You Programs For Health Coaches by Rachel Feldman is licensed under a Creative Commons Attribution-NonCommercial-NoDerivs 3.0 Unported License. RE-SALE OF ALL PROGRAM MATERIALS IS PROHIBITED.