Plant Power
Going Vegan in 21 Days Program™
A Done For You 21-Day Vegan Program for Health and Wellness Coaches.
Health coach, so many people are trying to go vegan, whether for ethical or health reasons, but they often struggle with finding the right balance to help make going vegan easy.
Going vegan has so many health benefits, like reducing the risk of heart disease, cancer, and obesity. Plus, it's great for the environment!  Imagine if you could make it easier for your health coaching clients to transition to a vegan diet in 21 days so they could experience all these benefits for themselves.
So your clients wouldn't struggle with choosing the right replacement foods or worry about getting all the nutrients they need, you could give them a done-for-you vegan meal plan with recipes and a shopping list.
The problem is: Going vegan can be hard without a plan.
The 21-Day Plant Power Program is designed to provide your clients with the information, support, and accountability they need to make this important change.
As their coach, you'll be there to guide them every step of the way and help them overcome any challenges they may face. With your help, they'll be able to stick to their new vegan diet and reap all the rewards that come with it!
Here's the scoop: The only person that can educate them on WHAT, WHY, and HOW is Y-O-U.
It's your time to show up like the Rockstar know-it-all coach you are by showing them that the only way to go vegan is by having the right plan and support in place.
They'll have everything they need at their fingertips to make delicious, nutrient-rich vegan meals that will help them feel their best. Plus, they'll get valuable tips and advice on how to stick to their new diet and make it a part of their lifestyle.
Coach, if you want clients, then it's your time to become the coach who has all the answers to going vegan with our Plant Power Program.
Years ago, we could all drop our business cards, hand out a brochure, and host a simple workshop on eating clean to get clients. The world isn't the same anymore –– it's riddled in MASSIVE TOXIC OVERLOAD. 
Now, you need to have next-level solutions for next-level problems. And, you need to have top-notch marketing that doesn't steal from your coaching hours.
The Plant Power Program includes the marketing magic to launch your signature offering, plus EVERYTHING you need to deliver this program with ease to your clients.
This program will give you everything you need to brand this as your own, sell it in your health coaching business, and make more money doing what you love! It's time for you to start building a successful practice that supports the life that you want.
The power of this program is that it's sustainable for your clients and your biz. 
Your clients will stick to the plan because it's about sustenance, not deprivation. Your biz & your list will grow a thousand times over with the included workshops, freebies, and the amazing high-quality program inside.
You can use The Plant Power Program as a 1:1 program, group coaching tool, online program, offline program, or a VIP-level offer. Combine it with another DFY program to provide a longer transformation and increase the value of your signature offer.
Have you ever felt like...
Your clients suffering from trying to make healthier choices and they need a sustainable, do-able process to start them on the path towards renewing their body so that they can start to rebuild?
You've spent thousands on training, workshops, and courses, but get stuck bringing your knowledge to your clients in a way that they can understand & use?
You have a permanent migraine from staring at your computer screen until midnight messing with Canva and PowerPoint?
Many of the detox plans out there are so restrictive that your clients give up when they've barely even started?
Your clients who chase diet after diet really just need a solid plan to bring their body in check and escape physical torment?
With Our Done For You Programs you can finally...
Unleash the program that will turn your casual clients into raving fans once they experience the amazing results you bring them
Live in your zone of genius of COACHING rather than suffering over Canva, myEbookMaker, Unsplash, or Mailchimp.
Take your business to the next level with sustainable, recurring revenue from strong programs that give your clients the tools they need to change their lives.
Launch your first program, add a new niche to your core business, or rebrand to an entirely different audience, without the stress of building & launching a program and managing a huge team to help you build it.
Spend precious moments with your kids & your honey without feeling anxious or stressed about your biz because you KNOW your biz will thrive.
You can now specialize in VEGAN health, Coach.
When You Buy The Plant Power 21-Day Done-for-You Program, here is what you can do with it:
Guide your clients through a comprehensive, sustainable vegan program based on the findings of vegan experts that will jumpstart their health and leave them feeling incredible.
Finally give your clients a nutritious alternative to going vegan that they'll actually stick to – because it's filled with delicious meals that help them feel healthy, full, and normal again.
Sell it as a VIP offering (so easy with the included 1:1 package) or combine it with another VIP program for a mega, multi-month total body rejuvenator!
Show the world that you're an expert coach by sharing the blogs, newsletters, and social posts that include the most up-to-the-minute research by leading figures in vegan health.
Build your list to the next level using the AMAZING included freebies that have everything you need to promote them from opt-in sales pages, thank you pages, social posts, handouts, and more!
Coach, it's time to change your client's body with a signature Vegan program.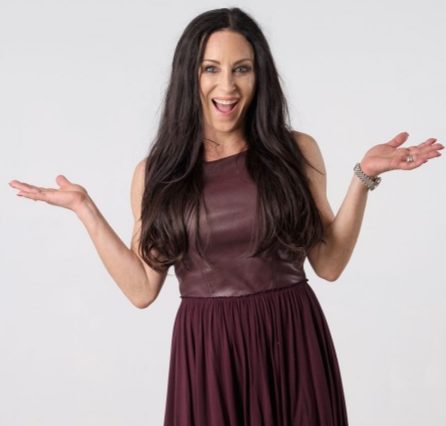 The 21-Day Plant Power Vegan DFY program makes it SO easy to show your smarts as the leading expert you are.
You get the complete set of marketing tools & an entire program delivery package when you buy The 21-Day Plant Power Vegan DFY program. It's never been easier to book clients & guide them through a life-changing transformation.
That's because I've been in your shoes, Coach, and I know how impossible it is to balance coaching, creating content, growing your biz, and finding time to enjoy life.
It can get even more complicated after the signature program kicks off and you're still doing everything else in your biz – and trying to find time to make dinner for the fam!
The 21-Day Plant Power Vegan DFY program gives you the marketing materials to sell every single spot in the program. They're packed with beautiful images & savvy insights on veganism that your audience will eat up. 
Plus, you get the entire package to deliver a best-selling Vegan program – everything you could ever need to prepare for it, deliver it, guide your clients through it, and provide them with amazing value and tools.
You're only a click away from changing your life and giving your clients the results they really deserve.
Complete Go-To Guide on The Vegan Program
A comprehensive 26-page guide on everything Vegan. Includes everything they need to know from how to prepare, substitutions, supplements, resources nd more. Your clients will finally learn how to switch to a vegan diet.
40+ Amazing Plant Powered Recipe Guide
These 40+ mouthwatering plant based meals, all recipes are hand-crafted by a professional chef. You and your credit card can rest assured that you'll never have to pay a pro chef $350 a recipe ever again with recipes this delicious. Plus, they're made of nutrient-dense, body-rejuvenating ingredients that your clients will love.
3 Weeks of Suggested Meals & Shopping Lists for Vegan
It gets even easier for your clients to switch to vegan eating with 3 weeks of suggested meals and shopping lists. You'll appreciate that it keeps them in the "safe zone" in the grocery store and they'll love that they can run to the grocery store and pick up the kids in one trip.
Food Diary
We all know that any restrictive diet requires discipline and processes. This Food Diary will keep your clients on task with gorgeous pages that are easy to print & fill.
9 Handouts
Your clients are already exploring every avenue out there to switch to vegan eating. Now they can make the switch with all their questions answered.
Workbook
Help your clients establish a bases line and chart their progress throughout the Plant Power program with this handy workbook.
You get everything you need to set up a successful offer to your clients and make money!
Coach, you've got the complete package to deliver a high-converting workshop on Vegan Eating anywhere. You can go ahead and close your Canva Pro account and forget about Upwork. It's time for you to do what you LOVE – coaching your clients to their best health. You can run this workshop as a promo for your Plant Power program or run it separately & sell the seats on their own – they're that good.
A Stunning 40 Slide PowerPoint + Script
Filled with gorgeous, eloquent design elements & the most useful info for your audience to learn about going vegan. You can get your beauty sleep the night before knowing that you have a script all ready. .
5 Promotional Images
Royalty-free, no-watermark promotional images to share on your social media or newsletter. Includes Canva template so you can edit to match your brand.
A Stunning 33 Slide PowerPoint + Script
Filled with gorgeous, eloquent design elements & the most useful info for your audience to learn about essential nutrients for a vegan diet. You can get your beauty sleep the night before knowing that you have a script all ready. .
5 Promotional Images
Royalty-free, no-watermark promotional images to share on your social media or newsletter. Includes Canva template so you can edit to match your brand.
Two info-packed, stunning freebies to build your list on  "3 Day Vegan Meal Plan and Vegan Batch Cooking Made Easy" – Coach, these freebies will explode your list. You're going to have so many names on it that you won't even know what happened. Both freebies have a gorgeous design, writing courtesy of my experts and pro copywriters, and are geared to bring your clients to a state of happiness & well-being.
3 Day Vegan Meal Plan
A delicious way to experience being vegan. Complete with shopping list and plant-based substitution cheat sheet to make it easy to get started.
2D & 3D Cover
Promoting will be as easy as 1-2-3 with posting up a pre-done cover on your social channels.
10 Promotional Images
Authentic, stylish promotional images to share across your social platforms & email newsletter. Includes Canva template so you can edit to match your brand.
Vegan Batch Cooking Made Easy
Primes them to sign up for your program with the basics of batch cooking when living a vegan lifestyle.
2D & 3D Cover
Promoting will be as easy as 1-2-3 with posting up a pre-done cover on your social channels.
10 Promotional Images
Authentic, stylish promotional images to share across your social platforms & email newsletter. Includes Canva template so you can edit to match your brand.
Plant Power Program Marketing Tools
Coach, this is the entire package that I use to market my Signature Programs. I want to make sure you have every tool you could possibly need to be successful in your biz. You're gonna take your biz to the next level with these.
Collage
This gorgeous collage image is your go-to for general promotions for the Plant Power Program. It's packed with images that will catch anybody's eye, even on an iPhone.
3 Flyers
Perfect for your offline promos, like posting in gyms, health clubs, and spas.
Plant Power Sales Page with Welcome Email

Once your list is primed with the freebies, your next step is already done with this included Plant Power Sales page.
Social Media Package
Vibrant, exciting 20 promo images with engaging questions that'll get your clients talking. They'll see that you know EXACTLY what's on their mind. Includes Canva template so you can edit to match your brand.
12 Blogs
Perfect for all your online blog promotions. We've also included a Call to Action Strategy so know exactly what to say without ever having to write a word.
Plant Power Program Covers
These covers show that you're a pro, Coach. They show your best foot forward with lovely design. Complete with Canva templates so you can match your brand.
PayPal Payment Buttons
I've heard over & over that my coaches need PayPal buttons, so here they are! Put them on your Sales Page & website & link them to PayPal to make it super easy for your clients to buy a spot in the program.
2 Beautiful PowerPoints with Scripts for Kickoff & Wrap Up
60 slides between 2 amazing PowerPoints to get your program started & finished. The Kickoff will bring them up to speed on the basics, and the wrap-up will ensure that they know what's next to keep up the amazing changes they've started. You'll love that the scripts make it easy.
6 Pre-Marketing Emails
Unleash these to nurture your list by showing them you speak their language. Your list will be reaching out to you to ask questions about the program… And the promo sequence is built-in to make selling spots extra easy.
10 Support Emails
Email them at least once a week with these cheerleader emails packed with the exact things they need to hear to keep up momentum!
COACH, ARE YOU READY TO BECOME THE VEGAN EXPERT YOUR CLIENTS NEED?
THE PLANT POWER program HAS EVERYTHING YOU NEED AND THEN SOME.
When you buy any content at your health coach biz, this is what you get to help you launch, get clear on build your Rockstar Wellness Business
Access to a FREE COURSE with e-guides, handouts and a 30 day simple launch plan plus 4 videos
Access to a Pre-Launch Checklist
Access to a Resource Guide with information on website hosting, screen sharing tools, webinar hosting, websites, email marketing etc..
Launch Manual – 16 page book helping you to launch your biz without overwhelm
Launch Manual Topics include:
Your Program Overview

Your Program Documents

Your Launch Plan

Know Your Program Details

Program Next Steps

Your Niche Message

Begin to pre-market your program

Edit All Client Files to Make the Program Yours

Pre-Launch Checklist

Opt-In Freebie

Facebook Group

Kick Off Call

Wrap Up Call

Program Emails

Program Sales Page

Setup PayPal button

Create Facebook Event for Marketing

PROGRAM LAUNCH CHECKLIST

POST-LAUNCH CHECKLIST

FINAL TIP

Launch Timeline
The Roadmap: A detailed page explaining the power of a funnel for your business for the new coach or coach upleveling.
A Launch SOP (Standard Operation Protocol) AKA the checklist for launching your freebies or even a webinar.
A Launch timeline to help you plan your launch – online or offline.
Pricing Guide – 10 pages – Pricing suggestions for 1-1 coaching, groups and even memberships with examples.
Tech Tutorials: We want to lessen the overwhelm.
Tech Tutorials Topics include:
How to change covers

How to Create a Facebook Biz Page

How to use Bitly

How to Edit your Table of Contents 

How to use canva

How to Create a PDF from a PowerPoint Presentation 

And more..
Buy it. Brand it. Launch it.
This is how much it would cost for you to create this program
Plant Power Going Vegan in 21 Days Program
What happens when you buy
I send the materials right to your inbox, and you start editing your done for you program.
Then you share, share and share.
Your Time is now my friend...
My name is Rachel A. Feldman
I am a kick-ass business coach for health and wellness professionals, who are sick and tired of having businesses that do not attract the ideal client or when they do, they do not have a system to teach them. I help them define niche, story, backstory, a system, and a leak-free business sales funnel. I had my own health struggles that lead me to be a health coach and then organically became a biz coach after my struggles and mastered my own leak free business funnel system. I went from making 13k to 6 figures by year 3 and now I am proud to say, I rock a business that feeds my soul, my spirit, and my family.

Most frequent questions and answers
Refund Policy
Due to the nature of a downloadable product, we do not issue refunds. If you have questions about what product is right for you, please contact us via the chat box at the bottom of the page. Thank you for understanding, and we look forward to supporting you. Please make sure you have read our Terms & Conditions, Disclaimer and Privacy Policy.
Want to be an affiliate? Sweet. You can rock the ripple effect and share the love with another wellness professional. Join our affiliate program and receive a referral for rockin' the ripple effect and helping another wellness professional start their business with the right tools and the right community support. Click here to become an affiliate.
Important Notice: Your use and purchase from this site signifies your agreement with my Terms & Conditions and Product Disclaimer. If you do not agree with my Terms & Conditions and Product Disclaimer, please do not buy this product and close this website.
Plant Power Going Vegan in 21 Days Program™ by Rachel Feldman is licensed under a Creative Commons Attribution-NonCommercial-NoDerivs 3.0 Unported License. RE-SALE OF ALL PROGRAM MATERIALS IS PROHIBITED.