BE A ROCKSTAR COACH. SAVE 15% ON YOUR DREAM BUSINESS.
SAVE NOW!
You have the knowledge. You have the certifications. And you have the commitment.
Have you ever just wished you could have a complete business overnight?
You can. When you buy the VIP Package, you get %15 off the total package, which means you save $977
YOU WILL NOT SIT IN OVERWHELM.
I remember sitting in front of my computer, spending hours on session notes, putting recipes together, creating opt-in freebies and programs, and I was exhausted. I knew what I needed to accomplish. I knew I needed TONS of content, opt-in freebies, my online program, my work with me page, but how could I get it all done?
When I first became a coach, done for you programs did not exist, which is why I've dedicated my life to providing solutions to coaches like you.
I know what works.

You can't have a thriving business with only ONE opt-in freebie.

You can't hope for your list to be built without having unbelievable content, low-cost gateway programs, AND signature program.
Isn't it frustrating to create content for hours every day instead of coaching the way you dreamed you would when you first got certified?
Are you sick and tired of creating your own programs from scratch?
Do you know that the key to a profitable business depends on your marketing, getting strategy calls and new prospects?
FOR REAL, I was in your shoes.
I needed multiple opt-in freebies and multiple programs for my online, offline business and my work with me page needed to pop.
There's a sea of health coaches out there.
I needed to stand out.
When I finally made it as a successful health coach, I wanted to give back to everyone facing the same struggle, so I created the VIP Package for smart coaches like you, who want to be International 6-Figure Health Coaches.
If you are ready to create a business that works for you, then you need a complete sales funnel for your business.
You need multiple entry points for clients to join your programs and hire you.
Don't make the mistake the majority of coaches make.
Most coaches rely on one opt-in freebie or one power point presentation to build a business.
Many think one signature program CAN work for everyone.
I don't believe this because it never worked for me.
Let me save you TIME and help you build the business your clients deserve online and offline.
YEAR 3, I hit 6 figures in my health coaching biz
because I mastered my system.
I created multiple entry points for people to work with me online and offline and at different points.
I had programs to use at gyms, spas, and partner with referral partners and now, you will have this blueprint too.
I had the grain free/paleo program for the gym.
I had a cleanse/detox but I also had a weight loss program for those who would never cleanse.
I had clean eating programs and mindset programs.
I needed variety because no one person is the same.
Steal my business model. Buy VIP.
You need your tripwire, gateway program, 6-week result-delivering program for online and offline, group coaching-ready programs, and the ability to mix and match them for your client's needs.
You need to either hire a staff of writers, editors, marketers, and at least a chef and photographer (all of them need to understand health coaching, too!), or you need to clone yourself. Making all the materials you need is a super-human task, and you can't do it all alone AND coach.
YOU NEED ALL OF THESE OPPORTUNITIES TO ROCK YOUR BIZ, PITCH TO GYMS OR DOCTORS OFFICES AND TO BUILD YOUR LIST.
The Luxe Experience
Roll out the red carpet for The VIP Package: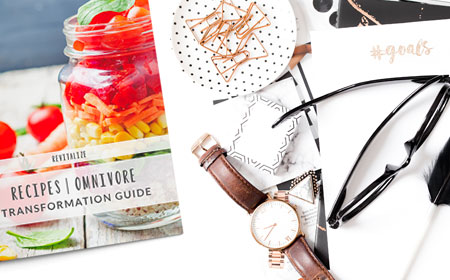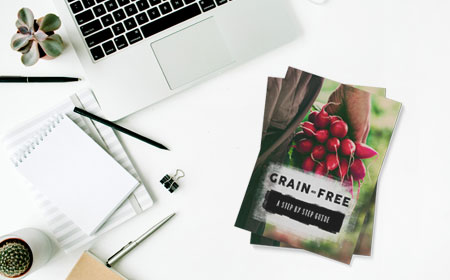 The VIP Package is everything you need for a rockin' coaching practice, ready to roll from day one:
REVITALIZE™: 14-Day Weight Loss and 28-Day Whole Food Transformation.
7 DAY SUGAR CLEANSE™: Your Rockstar Done-For-You Sugar Program or Challenge.
SUGAR REPAIR™: Your sweet new signature offering.
EASY WEIGHT LOSS ROCKSTAR™: Includes Easy Weight Loss Basic and business building tools.
RESTORE YOUR GUT HEALTH™: Your ultimate signature offering.
RESET YOUR LIFE IN 21 DAYS™: Vegan and omnivore food choices.
5 DAY CLEAN EATING CHALLENGE™: List Building just go a whole lot easier.
21-DAY EAT FOR ENERGY™: The Energizing Bunny your clients have been dreaming about.
GRAIN FREE ROCKSTAR™: A completely new approach to getting your gut healthy.
60 DAY WEIGHT LOSS JOURNEY™: A safe, effective method to successful weight loss.
CLEAN EATING WORKSHOP™: Your Done-For-You Mindfulness Kit.
HOW TO QUIT SUGAR FOR LIFE WORKSHOP™: Your Done-For-You Workshop Level-up.
HEALTH COACH 60-BLOG CONTENT PACKAGE™: Your Done-For-You Blogging Machine.
ENDLESS ENERGY™: An easy-to-launch done-for-you program for your health coaching clients.
THE ULTIMATE GUIDE FOR SHOPPING FOR CLEAN FOOD™: An easy-to-launch done-for-you opt-in freebie.
21-DAY CLEAN EATING PROGRAM™: A done-for-you program for health coach.
Want to kick some serious health coaching boot-ay, Coach?
BOOM. This is your package.
If you're ready to take center stage as THE coach everyone turns to, not just another face in the crowd, you're looking for the VIP. This package isn't for everyone. It's for coaches who are serious are changing lives and making money.
Now you can stress less and do what you love doing: COACHING
And Coach, you can bet there are rewards for your efforts.
Add a little of your own mojo to the VIP, and there's no stopping you.
This IS your year. Why would you want to go VIP?
You're ready to offer your clients clean eating, detox, sugar repair, 1-week, 4-week, 6-week, etc., weight loss, autoimmune programs, and MORE. You want to serve as a one-stop shop to cover all of your clients' health needs.
And you aren't afraid of success.
You're ready for the freshest, most up-to-date recipes and meal plans for your clients. You're ready for a suite of done-for-you programs with beautiful graphics, delicious recipes, and easy-to-implement systems.</4>
You're ready to give your clients the VIP experience.
There are other ways to use this program, too. But don't take my word for it. Let's see what other coaches like you have to say:
[tmls_saved id="125337″]
[tmls_saved id="133898″]
[tmls_saved id="125784″]
Success is living each day doing what you love.
Live it, Coach.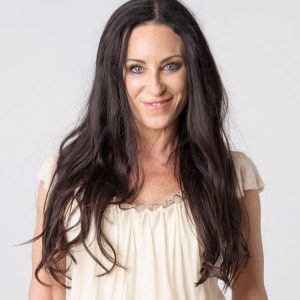 My name is Rachel A. Feldman.
I am a kick-ass business coach for health and wellness professionals, who are sick and tired of having businesses that do not attract the ideal client or when they do, they do not have a system to teach them. I help them define niche, story, backstory, a system, and a leak-free business sales funnel. I had my own health struggles that lead me to be a health coach and then organically became a biz coach after my struggles and mastered my own leak free business funnel system. I went from making 13k to 6 figures by year 3 and now I am proud to say, I rock a business that feeds my soul, my spirit, and my family.
REFUND POLICY: Due to the nature of a downloadable product, we do not issue refunds. If you have questions about what product is right for you, please fill out the contact form. Thank you for understanding, and we look forward to supporting you. To read the full disclaimer and FaQ's, please visit https://yourhealthcoachbiz.com
Be an Affiliate
Want to be an Affiliate? Sweet. You can rock the ripple effect and share the love with another wellness professional. Join our affiliate program and receive a referral for rockin' the ripple effect and helping another wellness professional start their business with the right tools and the right community support.
Click here to join the affiliate program.
IMPORTANT NOTICE: Your use and purchase from this site signifies your agreement with my Terms & Conditions and Product Disclaimer. If you do not agree with my Terms & Conditions and Product Disclaimer, please do not buy this product and close this website.
The VIP Package™ by Rachel Feldman is licensed under a Creative Commons Attribution-NonCommercial-NoDerivs 3.0 Unported License. RE-SALE OF ALL PROGRAM MATERIALS IS PROHIBITED.