HELPING YOUR CLIENTS DETOX AND EAT CLEAN SEASONALLY
Seasonal Grain Free Detox Basic & Rockstar
FALL HEALTH COACH DETOX 2018
Put your name in THE SPOTLIGHT and become the NEXT CELEBRITY HEALTH COACH.
Rock the GLOBE with these Leading Detox and Clean Eating Programs.
Imagine giving your clients the clean eating and detox programs they want, without killing yourself to create them.
The secret to success isn't killing yourself for 14-16 hours working at a desk – it's practicing smart biz skills and working with Done-For-You programs that are ready to roll from day 1.
BRAND NEW: TWO RECIPE GUIDES FOR YOUR CLIENTS
VEGETARIAN & OMNIVORE
This program is allergy friendly, gluten free and ideal for any client looking to boost their immune system and restore gut health by removing toxins that can lead to 5-15 pounds of toxic waste in the body.
Buy it. Brand it. Launch Instantly. It's Done For You.
Introducing our Premium Detox & Clean Eating Programs:
Detox Basic™
YOUR FOUNDATION
Detox Rockstar™
YOUR FOUNDATION + MARKETING SYSTEM
I sold 20 summer detoxes and made $1660
I started out as a health client in 2011 and worked with Rach for 4 months to lose 15 pounds!! Then when I graduated from IIN, I started Fearful to Fit and purchased Rach's DFY programs. From just this year, I sold 20 summer detoxes and made $1660, then on a whim, sold 11 paleo detoxes and made $917 for a grand total of $2,577!! I followed the advice and suggestions, put my own spin on it and voila! Can't wait to offer more in 2018!
JJ Muenz
Created exclusively for health coaches in need of a done-for-you, customizable detox and clean eating program to help you make a killing in business.
Based on the teachings of Liz Lipski, John Douillard, Anne Louise Gittleman, Alejandro Junger, and other leading experts, Detox™ delivers inner and outer beauty to your clients and a rejuvenated business to you.
The Health Coach Done For You Grain Free Detox is:
Based on the allergy elimination diet
Vegetarian with options to add clean sources of protein
Grain Free (free of grains but includes seasonal beans)
Based on the seasonal food list created by John Doulliard
Looking for a detox or clean eating program you can brand?
Don't like the word detox? We give you the same program with the words "Clean Eating" so you can speak to your niche with the right language.
You don't have to waste countless hours researching material, tasting recipes, creating suggested meals, and writing hundreds of pages on detox and clean eating.
Imagine waking up tomorrow with a done for your business, locked, loaded, and ready to roll with:
Professionally created recipes, ebooks, guides, emails, newsletters, and informational handouts you can give your clients for immediate results?
Copyright-free programs you can customize however you want to improve your client's health.
Change the covers, edit to make them sound like you, brand, personalize, slap your beautiful brand on them and put them to work.
Detox Basic™ is the most bare-bones package I offer, for the coach who already has the marketing mojo and business acumen to rock their practice. If all you're missing are the finishing touches, this is the program for you.
HEY COACH! Are you looking for opt-in freebies, power points, and social media marketing your program plus a 6 email sequence to promote your program? CLICK HERE to skip ahead to Rockstar.
For Your Clients …
The Fall Detox Guide. This 33 Page 6,090 Word guide gives your clients the tools they need to detox and cleanse in the Fall.. This season we've taken the Detox Guide to a deeper level to help your client understand the power of seasonal eating to improve gut health, boost immune for the winter, lessen colds in the Fall and help to reduce allergies. (Value $4000+)

Topics are:

Why detox?
Welcome to your program
Your program materials
Your program summary
Daily schedule
Amazing foods you can eat
Do not eat list
Protein
Animal-based protein sources
Plant-based protein sources
Why should we do an elimination program
What is clean eating?
Why seasonal eating?
Reducing detox symptoms
Quick steps to success
How to support your body during detox (aka the detox tools)
Tongue scraping
Skin brushing
Epsom salt bath
Contrast showering
Oil pulling
Good sources of probiotics
Throw out the junk
Why toxic free skincare matters
How to find non-toxic skincare products
FAQs
BRAND NEW! WE HAVE A VEGETARIAN AND OMNIVORE FALL DETOX RECIPE GUIDE, YES TWO RECIPE GUIDE TYPES: 

TWO Recipe Guides with brand-new, seasonal, 

grain-free

delicious recipes by Rachel and our own in-house, impeccable chef – each. The perfect resource for every day of the detox, with seasonal detox food options to give your clients the flexibility they need to stay on track and satiated. Created by Rachel and her pro chef, these recipes are mouthwatering, healthy recipes.

Omnivore Recipe Guide has 46 recipes
Vegetarian Recipe Guide has 49 recipes

Total Value $12,000

based on the average cost of recipe creation @$150 per recipe

TWO SETS OF Suggested Meals & Shopping List for 14 Days, with a stunning cover designed to match the rest of your beautiful materials for this season. Keep your clients in the right aisles of the supermarket, eating the right foods.  (Value $300)
TWO SETS OF 14-Day at a Glance with a Gorgeous Full Cover – One Set for Omnivores and another for Vegetarians. Your clients will love the ease of seeing all 14 days of suggested meals in one document, so your client DOES not have to refer to the Recipe Guide. Your clients will stress less with the suggested meals laid out, making it easy for clients to use your meal suggestions and shopping lists. This printer-friendly at-a-glance is a hit with clients and makes the detox a cinch to follow especially now since it's packed with Vegetarian or Omnivore options. (Value $300)
Personal Food Diary. A client favorite every season, this swanky diary gives your clients space to face their actual eating habits and stay accountable. Comes with a full, professionally-designed cover. (Value $100)
A beautifully designed handout on Juicing Detox 101. 
A Detox cheat sheet with links for your clients to shop online or offline with ease.
You get everything you need to set up a successful lead magnet or low-end offer to get clients and make money!
For Your Business …
The Detox Guide Stunning 3D and 2D Ebook Covers.

(Value $100)

Full cover
2D cover
3D cover
20 Email Support Sequence. Use these emails for autoresponders, campaigns, or directly post them in your forum to keep your clients feeling supported all the way through their detox. Each email is perfectly paired with their guide and program outline.  (Value $2000)
Coach's Manual: More than a manual, this is your launch plan, pre-launch checklist, program launch checklist, coach launch checklist, and a detox launch timeline. Quit dreaming of being the uber-organized coach and be her NOW. It's everything you need to stay on track to an amazing launch. (Value $1,000)
Business Resource Guide. Includes all the tools you need to give your clients the VIP experience – things like where to host a teleclass or webinar, how to make an eBook, tips on screen sharing, how to record a live class, and so much more! (Value $495)
A Professionally-written Sales Page GUARANTEED to INCREASE SALES: A full-length, professional sales page with sample testimonials created for you by one of my most trusted copywriters. Get your clients on board with healthy, clean eating. (Value $1000)
Three Tech Tutorials: These videos will teach you everything you need to know to get your program up and rockin'. (Value $225)

How to Edit Materials
How to Edit Your Table of Contents
How to Use the New and Improved Dropbox
VALUE
TOTAL VALUE FOR YOUR CLIENT: $17,525
TOTAL VALUE FOR YOUR BUSINESS: $4,820
TOTAL VALUE OF DETOX BASIC: $22,345
You get all this for ONLY $187.
Do You Need a Little More Time To Yourself, Coach?
If you're burning out from doing too much and working all the time, you're missing out on some of the same lessons you're teaching your clients. It's time to take back a little "me" time.
Make health coaching work for you AND your family. Remember what it's like to have time that's yours to enjoy.
It's not impossible.
This is why we created the Detox Rockstar, so you can spend less time creating content, opt in freebies, images and have more time to market your online and offline business. Detox Rockstar is your BFF.
Detox Rockstar™ gives your business everything you need to market your business, draw new clients, and generate buzz. It's packed with materials you can use today, and with the training, you need to keep your business thriving and your skillset growing. Packed with marketing images, blog posts, PowerPoints, emails, opt-in freebies, and more, this program makes sure you spend more time…
Launching group coaching programs
Growing your private coaching practice
Hosting webinars for your tribe
Speaking at global health summits
Relaxing with your family WITHOUT feeling guilty
And less time staring at stacks of research, hunting for writers, graphic designers, writing emails, creating opt-in freebies, and groaning over the time you're losing with your family.
Detox Rockstar™ is perfect for you if…
You're ready for exponential growth, and you're prepared to jump from 20 to 1,000+ peeps on your email list. We've created the email sequences, webinar presentations and slide-by-slide scripts for you to get your marketing on.
You're looking for a clean eating program that your clients will love with recipes that actually taste good, and mouthwatering photos that aren't stock.
You're focused on coaching and don't have time to create marketing materials like banners, social media images with text, kick-off or wrap-up program scripts. No more dilly-dallying – we'll handle it for you.
You're looking for the play-by-play handbook and tutorials to help with YouTube, Social Media, Facebook, editing tools like PicMonkey, and more.
You want to launch your new programs like a pro, without months of planning.
With Detox Rockstar, you get everything from Detox Basic™, plus tons of materials to train you and attract your ideal clients:
For Your Clients …
BONUS ALLERGY ELIMINATION REPORT: 9 Page Guide The truth is that sometimes, no matter how clean you eat or how much exercise you are doing for your body it may not be enough. Give your clients the ultimate boost to start feeling amazing, lose the clingy pounds and feel energetic. Let's not double our work – let's get it right the first time and change people's lives forever. You know the amazing, pivotal results that doing the Allergy Elimination guide provides to those that do it. It's time to give your clients clarity and an amazing tool to listen and understand their bodies.. (Value $1500)
4 Gorgeous Handouts. There's more to detox than what your clients eat at home. Give them the tips and tricks they need to detox in the spring, learn how to shop for detox foods online, and indulge in spring detox face masks! (Value $375)

Handout #1: How to Start Detoxing Your Body
Handout #2: Juicing Detox 101
Handout #3: Try this Bath Detox for Optimal Health
Handout #4: The Detox Cheat Sheet (with links for your client to buy with easy. Saves you the time explaining where to buy.
For your Business…
Clean Eating Version of Detox. Let's face it, Coach. There are clients out there who don't understand what detox is or why it matters. We've put together a 'clean eating' version that swaps out the word for niches that don't like the idea of 'detox' but can't get enough of 'clean eating' so you can cater to their needs, too. It's the same great program and materials. (Value $600)

14 Day at a Glance and Cover
Clean Eating Guide and Cover
Clean Eating Sales Page
Clean Eating Handout
Clean Eating Food Diary and Cover
Clean Eating Recipe Guide and Cover
Shopping List & Suggested Meals and Cover
Welcome Letter
PLUS ANOTHER COLLAGE
3D Ebook Detox Collage. The entire program in one sweet graphic you can post on your website or social media. Create the perfect visual to draw new clients. (Value $445)
3D Ebook Clean Eating Collage. A stunning collage of the entire clean eating version of the program to catch the eye of clients who prefer the term "clean eating" to "detox". (Value $445)
15 Attribution Free Photos of the Recipes. Taken by a top-notch photographer, these mouthwatering shots can be popped into your recipe guide or used on your blog or in newsletters. Your clients will be salivating over these tasty treats and anxious to get started on their suggested meals. (Value $3,000)
6 Fully Customizable Pre-marketing Emails. Get your list pumped for what's on the way and ready to hit the BUY NOW button when you launch. Not every client is the same – which is why some of these emails sell hard, and others use a softer touch. (Value $600)
Launch Checklist. If timing is everything, this list is pure gold. I use it for my own launches, Coach, so I KNOW you're gonna love it. (Value $150)
ALL NEW Kick off & Wrap up PowerPoint with Scripts. Kick off your detox with a bang. These client-inspiring presentations are a total of 38 slides, with a script total of 15 pages! (Value $1,750)

Kick off PowerPoint
Kick off Script
Wrap up PowerPoint
Wrap up Script
Two Kickass Opt-in Freebies to draw in new clients, drive buzz, and prove your value. Your new and soon-to-be clients will be begging for more of your programs after they get a peek at these! (Total Value $3,540)

Opt-in Freebie #1: Leaky Gut 101 – A Simple Guide to Restore Your Gut

Cover
Simple Opt-in Page
Thank you Page
1 Gorgeous Banner
1 Collage
1 FB Ad Size Image
1 Guide

Opt-in Freebie #2: Benefits of Raw Apple Cider Vinegar

Cover
Simple Opt-in Page
Thank you Page
1 Gorgeous Banner
1 Collage
1 FB Ad Size Image
1 Guide
2 BRAND NEW Live PPT Presentation Packages. These babies will help you build your list, host an in-person workshop or online event, and drastically increase your visibility, so your potential clients SEE that you KNOW your stuff when it comes to healthy eating. Feel me? (Total Value $2520)

8 Foods to Lose Weight in the Summer

2 Promo Images
Webinar Flyer
Script
Handout

5 Ways to Detox when you have no TIME

2  Promo Image
Webinar Flyer
Script
Handout
Four Blog Posts Package with Pictures. Use these as blog posts, discussion starters in your Facebook groups, newsletters, emails, or as handouts to give your clients at events or in the office. Beautifully designed and researched, your clients are guaranteed to love the wellness-boosting content. They're your authority-building ticket to a great first-impression, Coach. (Value $400)
Social Media Launch Package. Let's be honest, Coach. Social media isn't everyone's fave…it's a major time suck, and it's not always easy. This package gives you back precious hours while helping you rock your social media. Kick your business into high gear and sell like a PRO. (Value $2835)

6 PayPal buttons
20 Inspirational Images
Two Banners
3 Sample Facebook Posts and 5 Tweets
One Promotional Flyer
Pricing Guide. Know what to charge and don't be afraid to ask for what you're worth. This guide sets you on the right track. (Value $75)
14 Tech and Training Videos. In addition to the videos and the trainings you get with Basic, Rockstar offers more tutorials to teach you everything you need to get your program launched and rockin' (Value $900+)

How To Swap Covers On Your Documents
How To Start A Facebook Biz Page
How To PDF Your Powerpoint Presentation For Offline Clients
How To Edit Your Table Of Contents
How To Edit Your Docs And Turn Into A Pdf
How To Post Directly On Your Fb Page
How To Create A Cover In Canva
How To Create A Fb Group And Pin A Post
How To Bitly
How To Create A Paypal Button And Link To Mailchimp
How To Use Adobe Spark To Make Images
How To Use Picmonkey Like A Pro
TOTAL VALUE OF DETOX ROCKSTAR GOODIES: $18,285 FOR ONLY $397
GIVE YOUR CLIENTS THE BOOST THEY NEED, WHILE BOOSTING YOUR BUSINESS.
So … what are you going to do?
You could keep doing what you're doing. You got this far on your own, so why change now? You can go it alone and hope to figure out exactly what opt-in to create, how to write a sales page and email autoresponder series, and then create detox plans and recipes from the thousands of choices out there after spending hundreds of hours doing research. And you could gamble that it might work…
OR you could finally build the health coaching practice of your dreams.
Use my tried-and-tested, done-for-you programs that deliver you the exact tools you need to launch your program and serve your clients like they deserve – with quality products and respect.
The choice is yours, Coach.
BUY IT. BRAND IT. LAUNCH IT.
Here's how you can use Detox™ in your

OFFLINE

business RIGHT NOW:
Host a workshop at your home. Teach clients how to detox the fridge. Call it something like "The Kitchen Makeover," and sell your Detox program to all participants
Introduce the 14-Day Detox in your one month program and hook those clients into a longer commitment
Launch the 14-Day Detox and insert your favorite products into the program – use it as a gateway to help you sell your favorite products
Combine the Detox with another source of income such as a chef, fitness trainer, massage therapist, etc.
Host a group retreat focused on clean eating
Partner with your local gym and host a clean eating challenge
Combine with GRAIN-FREE BASIC™, GRAIN-FREE ROCKSTAR™, the RAW LIFESTYLE PROGRAM™, RESTORE YOUR GUT™, and/or REVITALIZE™
Partner with a chiro office or even a spa
Develop a 3- or 6-month clean eating or detox program for your clients
…and here's how you can rock Detox™ in your

ONLINE

business:
Host your own virtual cooking class.
Create YouTube videos and teach using the materials.
Run a challenge online like a 14-Day Detox or Clean Eating Challenge.
Sell access to paid workshops and include the Clean Eating program.
Combine your mastermind program or signature wellness program with the Detox.
Sell recipes and suggested meals as e-products to build your list as a gateway to help you sell higher-end products and programs to your clients.
Use the PPTs or bundle the opt-in freebies and sell it by itself as an excellent list builder. Tons of people will happily spend the price of a latte to improve their health without thinking twice, so this is a perfect sales funnel, encouraging them to schedule a strategy session with you.
Host a series of online classes with the PPTs that are done for you. Educate and reach new potential clients by providing real value.
Rachel's programs look incredibly professional.
When I was first starting out, I didn't know where to begin. It was a blessing to find Rachel and her team. Her programs got me out there and the support in the forums is priceless. I sold 35 Spring Cleanses & rolled 4 clients into my transformation program, generating more monthly income & boosting my confidence!! Rachel's programs are not only are they put together with thought and care, they look incredibly professional.
Trish Ward
What happens when you buy?
I send the materials right to your inbox, and you start editing your done for you program.
Then you share, share and share.
The time is now my friend.
Just SAY yes to your success.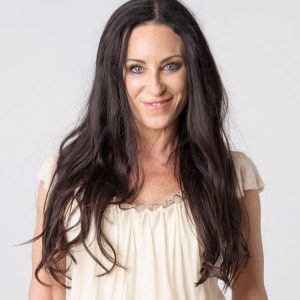 My name is Rachel A. Feldman.
I am a kick-ass business coach for health and wellness professionals, who are sick and tired of having businesses that do not attract the ideal client or when they do, they do not have a system to teach them. I help them define niche, story, backstory, a system, and a leak-free business sales funnel. I had my own health struggles that lead me to be a health coach and then organically became a biz coach after my struggles and mastered my own leak free business funnel system. I went from making 13k to 6 figures by year 3, and now I am proud to say, I rock a business that feeds my soul, my spirit, and my family.
Do you still have questions? Please check the FAQ page for answers to common questions.
REFUND POLICY: Due to the nature of a downloadable product, we do not issue refunds. If you have questions about what product is right for you, please fill out the contact form. Thank you for understanding and we look forward to supporting you. To read the full disclaimer and FaQ's, please visit https://yourhealthcoachbiz.com
Be an Affiliate
Want to be an Affiliate? Sweet. You can rock the ripple effect and share the love with another wellness professional. Join our affiliate program and receive a referral for rockin' the ripple effect and helping another wellness professional start their business with the right tools and the right community support.
Click here to join the affiliate program.
IMPORTANT NOTICE: Your use and purchase from this site signifies your agreement with my Terms & Conditions and Product Disclaimer. If you do not agree with my Terms & Conditions and Product Disclaimer, please do not buy this product and close this website.
Detox Basic & Rockstar™ by Rachel Feldman is licensed under a Creative Commons Attribution-NonCommercial-NoDerivs 3.0 Unported License. RE-SALE OF ALL PROGRAM MATERIALS IS PROHIBITED.